The Trump Indictment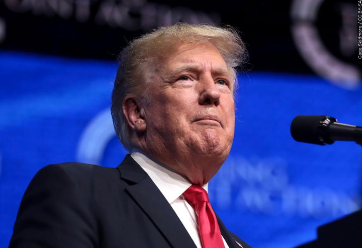 Donald Trump has been indicted. Although this is not a surprising development, it is not a good day for the rule of law or for public confidence in our institutions.  
To begin with, a grand jury indictment is not nearly as significant as some in the media would have you believe. As the saying goes, grand juries would indict a "ham sandwich" because the threshold for securing an indictment is not high, and the defense's ability to test the prosecution's case is limited. Furthermore, the investigation occurred in New York City, where liberals substantially outnumber conservatives, and where Trump is, to put it mildly, not admired. When you combine these factors with a district attorney – Alvin Bragg – who seems hellbent on indicting Trump (as evidenced by his public statements and legal theory) you have the perfect storm for an indictment that appears more political than principled.
Indeed, Bragg appears to care more about convicting Trump than addressing the approximately 22% increase in various crimes in New York City. As Harvard Law Professor Dershowitz, who did not vote for Trump, explains:
When a district attorney who ran as a Democrat and promised to "get" Donald Trump indicts the candidate running for president against the incumbent head of his party, he had better have a slam dunk case. Although we don't know exactly what the Manhattan grand jury indicted Trump for, it seems likely, based on what we know, that this is a very weak case which would never have been brought against anyone else.
Put simply, the case against Trump is not strong. In fact, if media reports are correct about the charge Trump is facing, it is incredibly weak. As George Washington law professor Jonathan Turley states, Bragg "is attempting to bootstrap [a] federal crime into a state case," and "if that is the basis for the indictment … it's illegally pathetic."  Likewise, former Whitewater deputy counsel Sol Wisenberg characterized the legal case against Trump as "preposterous." Even some liberal commentators agree that the case against Trump is not strong. For example, Elie Mystal asserts that "the odds that the path to real justice, let alone prison time, runs through the Manhattan DA's office still seem very, very long."
Specifically (and again, if media reports are correct), the charge against Trump is falsifying business records, which requires, among other things, an intent to defraud. The legal theory, apparently, is that Trump falsified business records (characterizing them as legal expenses) when reimbursing Michael Cohen for paying Stormy Daniels $130,000 to conceal Daniels' affair with Trump (to be clear, paying "hush money" to another is not, in itself, a crime). In New York, this is a misdemeanor, and it only becomes a felony "if it was in service of another crime," which Bragg allegedly "posits is a [federal] campaign finance violation."
Importantly, the Southern District of New York, which investigated this matter, declined to prosecute the case.  Also, former Manhattan District Attorney Cy Vance, did not pursue an indictment.] And for good reason. Why would a prosecutor try to convict a former president for a misdemeanor, particularly where the Southern District of New York declined to prosecute, the case is so weak, and where doing so would appear politically motivated?
None of these factors seem to matter to Bragg, a Democrat who in his campaign for Manhattan District Attorney promised to focus on investigating Trump, stating that it "merits the attention of the DA personally." Apparently, Bragg is attempting to connect Trump's alleged misdemeanor-level misconduct to a federal campaign finance violation, which is a felony, by alleging that the payments to Cohen constituted an illegal contribution to the Trump campaign.
Such a creative and novel legal approach suggests that Bragg is searching for some way, however untenable, to bring a felony charge against Trump. But it is unlikely to succeed. As Mark Pomerantz, a former district attorney, stated, Bragg will "have to argue that the intent to commit or conceal a federal crime had converted the falsification of the records into a felony. No appellate court in New York had ever upheld (or rejected) this interpretation of the law." In other words, the "intent to defraud" must include "an intent to commit another crime or to aid or conceal the commission thereof." That alone will be difficult to prove, as Trump may argue that the payments were intended to prevent his wife Melania from discovering the affair, not to cover up another crime (an illegal campaign contribution). 
Furthermore, if reports from the media are accurate, the primary witness for the prosecution will be Michael Cohen, a disbarred lawyer who pled guilty to, among other things, tax fraud, who served time in prison, and who has lied countless times, including before Congress. If you doubt this, listen to the statements by Robert Costello, who testified recently before the grand jury.  Also, one must wonder how Trump can be prosecuted for a federal campaign violation in New York state court, why such a prosecution should be pursued when the Southern District of New York declined to do so, and where the optics of such a prosecution suggest a political motive.
Such creative lawyering (tying a state law misdemeanor to a federal felony), rather than being a legitimate purpose of the criminal justice system, suggests that the Bragg wants to weaponize the legal system to "get" Trump.  As Dershowitz explains:
This is a case of targeting an individual and then rummaging through the statute books in search of a crime. Prosecutors seem to have come up with nothing under established law, then made up a misdemeanor and then piggybacked it on another alleged crime to create a felony. But one plus one does not equal 11, and zero plus zero equals zero. That is what we seem to have here.
Simply put, this is a weak case that appears as politically motivated as it gets. Indeed, it is quite concerning that, as Bragg has reduced 52% of felony charges in New York to misdemeanors, he now seeks to raise Trump's alleged crime from a misdemeanor to a felony. Perhaps Bragg's personal attention should be devoted elsewhere, particularly given the 22% rise in certain crimes in New York City.
Ultimately, no matter what you think of Trump, everyone should, hopefully, believe that the law should be applied in an equal and even-handed fashion. Think about it: if the defendant were anyone other than Donald Trump, would Bragg be pursuing this?
Of course not. 
Well, maybe if it were Richard Nixon.
In essence, Bragg is going after the person (Trump), not the crime. That, in a nutshell, is the point – and the problem.
After all, let's be honest about what is happening here.
Bragg probably despises Trump. Furthermore, when (and before) Donald Trump was elected in 2016 as an anti-establishment candidate, the mainstream media hated him. Indeed, the mainstream media, which has as much, if not less, credibility than Michael Cohen, did nearly everything in its power to discredit and, quite frankly, destroy Trump, as evidenced by, among other things, the now-debunked allegations of Russian collusion.
Additionally, the establishment, including individuals such as James Comey and Peter Strzok, hated him. Furthermore, universities, which are overwhelmingly liberal and who employ professors who believe that diversity of thought is more deleterious than the coronavirus, have almost uniformly condemned Trump and unapologetically rejected a free marketplace of ideas. If you doubt this, look at what happened to Fifth Circuit Judge Stuart Kyle Duncan at Stanford Law School, where students and Tirian Steinbach, the Associate Dean of Diversity, Equity, and Inclusion, shouted down Duncan for views that they did not share.  Or observe the circus-like shenanigans of students at Yale Law School, where they ridiculed Kristen Waggoner, an attorney and Supreme Court litigator. The commitment to diversity, equity, and inclusion (and free speech) obviously exists only in the abstract at these schools. 
The consequences that Trump's prosecution will have to our institutions – and the rule of law – will be substantial. The legitimacy of our institutions depends in substantial part on the perception that our elected officials apply the law equally, fairly, and even-handedly, without regard to political affiliation or personal animus. If the rule of law is perceived as a political weapon (see, e.g., North Korea, Russia), the law itself will be reduced to nothing more than a tool for politicians to use against those who threaten their power. And there is no bigger threat to liberty and equality than a rule of law that is administered based on politics rather than principle, and opportunism rather than objectivity. The rule of law – and the American people – demand much more and should accept no less. 
Put differently, people need to believe that you will never be prosecuted or targeted based on what you believe, what your political affiliation is, or who you are. It should be based on what you did, and whether those actions would result in a prosecution for most, if not all, individuals, regardless of status, who engaged in similar conduct. That is simply not the case here. If the defendant were Joe Biden rather than Donald Trump, there would be no prosecution.
It's no wonder why the American people have lost faith in our institutions, academics, and elected leaders. Years ago, individuals such as Walter Cronkite, Robert C. Maynard, and Peter Jennings exemplified the standards to which journalism – and our institutions – should aspire. Now, the American people are treated to the folks at CNN, Fox News, and MSNBC, few of whom can even remotely compare to the journalistic integrity that the former individuals embodied. Even a few seconds of listening to Bryan Stelter or Joy Reid, or Glenn Beck underscores this point.
Indeed, Bragg's conduct – and the conduct of many political leaders, prosecutors, and pundits – leads to one ineluctable conclusion.
They are political actors.
Their goal is to advance a political agenda.
And they don't even hide it anymore.
As Professor Dershowitz stated, "[w]hat matters greatly is that DA Alvin Bragg has weaponized the justice system to target a political opponent based on a nonexistent or, at best, an extremely weak crime."
Unfortunately, this nonsense is not without precedent.
In 1998, the Republicans spent millions of taxpayer dollars to impeach Bill Clinton (in the House of Representatives) over a consensual affair (and alleged perjury and obstruction of justice) that, while not, to put it nicely, the best exercise of judgment, could not reasonably have been construed as a high crime and misdemeanor. And Ken Starr did everything in his power to degrade and humiliate Clinton with a report laden with salacious details that no sensible person would have included. Well, here we are again: a criminal indictment against a former president and leading candidate for the Republican Party's nomination based on an affair with a porn star. Not to mention, the United States Supreme Court manufactured out of thin air a right to abortion in Roe v. Wade, and approximately fifty years later, overturned Roe for no other reason than that the political persuasions of the Court had changed.
What's more, it is nearly impossible to have a civil conversation with those with whom you disagree or to debate issues with others in an atmosphere of civility and respect.  Alvin Bragg's decision makes this situation worse, not better and makes the country more divided, not united. Put simply, Trump's indictment is an unsurprising, quite unoriginal, and obviously predictable continuation of this unfortunate chapter in American history.  
Ultimately, almost anyone can respect the rule of law, promote diversity of thought, and remain committed to fairness when they are surrounded by people who agree with them. But true leaders – and people with character and integrity – have the courage to be fair to every citizen, particularly the ones that they despise, just like the First Amendment depends on tolerating speech that you find offensive.
That is what the rule of law – and a society dedicated to liberty, fairness, and equality – demands, and what every citizen deserves.
That includes Donald Trump.