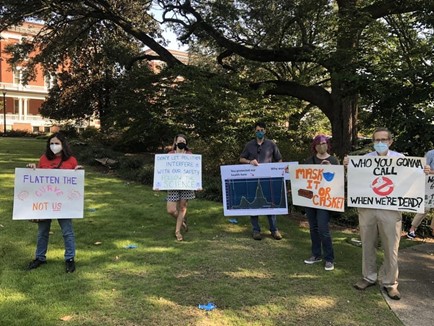 September 16, 2021 • No Comments
MILLEDGEVILLE –– On Monday morning, members of the Georgia College faculty participated in the first in a series of protests over COVID guidelines on campus. "Faces showing, cases growing,"...
Sorry, there are no polls available at the moment.
Practice for Color Correction Instructions  https://drive.google.com/file/d/1-3iirftpc1Bf6G5kVruH0kxjD9n6_QRv/view?usp=sharing Video...