Lana Del Rey album review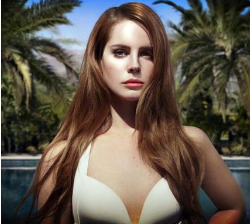 Renowned singer songwriter Lana Del Rey released her ninth studio album, "Did You Know That There's A Tunnel Under Ocean Blvd," on March 24, 2023. Since the release, the album has had the largest streaming numbers on opening week in the United States since Del Rey's release of "Honeymoon" in 2015. 
This most recent album has risen to the top 10 of Billboard 200 and celebrates 28,000 SEA units, which translates to 36.14 million on-demand streams. This makes "Did You Know That There's A Tunnel Under Ocean Blvd" Del Rey's biggest streaming week to date, surpassing all prior albums. 
The public also gets to taste a large variety of featured artists, like Father John Misty, Bleachers, SYML, Jon Batiste, Riopy and Tommy Genesis. This wide range of featured artists brings new, inventive sonic cohesion that has never been seen by Del Rey until "Ocean Blvd." Everything from an old gospel sound in her family homage piece, "The Grants," which emphasizes John Denver's mystical wonderment to "Peppers" featuring Tommy Genesis, which introduces a contrasting mix of slow and hyper beats, is displayed beautifully throughout the album.
The listener also gets an insight to vulnerable and unseen emotions that Del Rey has yet to display in her work. Motifs of childhood sorrow, experience with sexual violence and yearning for her own family are revealed as Lana's natural lyricism thickens throughout the album. 
In the song "Fingertips," Del Rey pours her heart into the intense writing that portrays each of these harsh elements. Although the lyrics are heartbreaking, Del Rey finds a way to turn her sorrow into magic. This metamorphosis of emotion is considerably recognizable in other songs on "Ocean Blvd," like "Sweet," "Fishtail" and "Candy Necklace." 
The unique ability to translate sadness into serenity is something I have always admired about Del Rey. Having been a fan since I was only 12 years old, my expectations for this album were completely blown away when I got to listen to "Ocean Blvd" in one sitting. This is solely based on the rawness of her lyrics and how much of her soul is woven into this album. 
However, in terms of stylistic choices for sound and beat cohesion, it is not my favorite. After the release of "Norman F***ing Rockwell" in 2019, it is hard for me to fully accept the new wave of music Del Rey is producing. 
Although we see similarity when comparing "Cinnamon Girl" from "Norman F***ing Rockwell," and "Sad Girl" from "Ultraviolence" to "Fishtail" on this album, there is something so different in the way songs on "Ocean Blvd" read to the listener than her previous albums before "Norman F***ing Rockwell." 
As each new album progresses, Lana continuously focusses more and more on her writing than the production value of her music. Del Rey has always emphasized the fact that she identifies more as a writer than a musician, which is something I truly admire about her. 
That being said, I can not help but miss the days in 2014 when "Ultraviolence," my favorite album of all-time, was in its prime. Although I often let my nostalgia dictate my opinion on Del Rey's new work, "Did You Know That There's A Tunnel Under Ocean Blvd" is truly a remarkable album that explores her life in a way no other album she has released has.