J.K. Rowling's "legacy" tainted further
Controversy centered around the author resurfaces after a release of Harry Potter video game.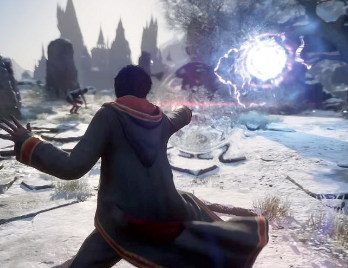 The new and highly anticipated game "Hogwarts Legacy" debuted last month, launching to the top of the sales charts. The game, which is the newest edition to the Wizarding World of Harry Potter, also rekindled some controversy with the creator of the franchise, J.K. Rowling. 
The controversy dates to 2018, when the famed author liked a tweet that inferred that transgender women were "men in dresses." Though this did raise eyebrows, Rowling did not really come under fire until June of 2020, when she posted controversial tweets criticizing the transgender community. 
"If sex isn't real, there's no same-sex attraction," Rowling said. "If sex isn't real, the lived reality of women globally is erased. I know and love trans people, but erasing the concept of sex removes the ability of many to meaningfully discuss their lives. It isn't hate to speak the truth." 
"The idea that women like me, who've been empathetic to trans people for decades, feeling kinship because they're vulnerable in the same way as women – i.e., to male violence – 'hate' trans people because they think sex is real and has lived consequences – is nonsense," Rowling said.
These statements caused much scrutiny for Rowling.  Even those involved in the franchise, like Daniel Radcliffe, Emma Watson and Rupert Grint, spoke out against her. Since then, Warner Bros. Pictures, who owns the Harry Potter franchise, has slowly cut ties with Rowling, limiting her involvement in future projects.
Recently, Rowling has not steered away from expressing her controversial thoughts more often. This includes her identifying herself as a trans-exclusionary radical feminist (TERF) as well as taking part in events that challenge the rights of the LGBTQ+ community.
The controversy has led to hesitation from fans of the franchise to play the newly released game. Though the game's developer, Avalanche Software, has come out and said that the author was not involved with the game's development, many players and organizations are standing by their words of not purchasing the game, as it inadvertently supports Rowling's creation. 
GC students like freshman mass communication major Bella Mccomis, who has been a fan of the wizarding world since she was 11, weighed in on the situation. 
"I think people have a right to be angry, but I think that fighting hate with hate will never work," Mccomis said. "I feel like you can separate artist from art. There are so many good things about Harry Potter. It's so nostalgic. I love it, and it's so attached to so many good things for me." 
Other GC students, like freshman mass communication major Kassie Arps and sophomore rhetoric major Claire Kosobud, too, had thoughts on the subject. 
"I don't really think that one opinion that people disagree with should minimize the way that the industry and book series has impacted people," Kosobud said. 
"I think that their opinions are valid, but just because she has an opinion that — from reading the books and watching the movies, was never necessarily portrayed — because of that, I think I would still be a fan of the books," Arps said. 
"I understand not wanting to agree with her, but because she's not writing a whole specific book about that topic, I think it's a little different," Arps said. 
On top of their statements, both students said that they were still interested in playing the new game.