The RESTRICT Act to be passed in Congress
TikTok could be banned from the U.S. with this new legislation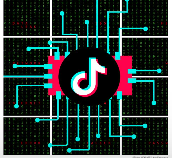 In early March, 12 senators introduced a bill that would give the federal government power to restrict technologies that are Chinese-based. This could lead to these technologies being potentially banned. The RESTRICT Act is motivated towards all technologies that are Chinese owned, but it has received major attention because of TikTok, which is a very popular app among U.S. kids and teens. This legislation was brought on by the bill's main senators, Mark Warner and John Thune. 
The RESTRICT Act is very similar to other legislation, meaning that it could change a portion of the Berman Amendment. These amendments allow the free flow of informational material from "hostile" countries. TikTok was able to invoke these amendments in a court effort to block a ban by the Trump administration. Now, this new legislation would allow the president to ban foreign apps and other technologies, such as AI and other software.
"It is safe to assume that if the Chinese Communist Party is willing to lie about its spy balloon and cover up the origins of the worst pandemic in one hundred years, they will lie about using TikTok to spy on American citizens,' Thune told reporters," said Brendan Bordelon, a reporter for "Politico.". 
Many wonder why the U.S. has suddenly followed in the Trump administration's footsteps with the ban of this particular app. Lawmakers are worried that TikTok could give information of U.S. users to China. They are also worried that the makers of the app have the ability to intentionally show certain content to go along with their views. 
"For example, some Congress members say they are concerned TikTok could promote the Chinese government's preferred American presidential candidate," said Stu Woo, a reporter for "The Wall Street Journal." 
GC students see it in a different way.
"I think the bill in the Senate probably could be a ploy by the Republicans to endorse Trump in a way, but I am not sure it will be seen that way," said junior Dennis Woolfolk, an English major. 
This comes with differing opinions, especially with those that use the app.
"I do not think it matters if it is banned or not," Woolfolk said. "It is not TikTok that is the problem; it is all social media. But it is not fair to citizens, because they should have access to anything of such." 
This new legislation comes about just months after President Joe Biden signed for a TikTok ban on all government devices. This also comes just days after TikTok released their new features, including a 60-minute daily screentime limit for users below the age of 18. Teens have the option to enter a passcode to extend this limit, while those under 13 will need a parent or guardian to enter a passcode to receive an additional 30 minutes of screentime. 
"The company said it settled on the 60-minute default limit after consulting academic research and experts from the Digital Wellness Lab at Boston Children's Hospital, though Keenan added that 'there's no collectively-endorsed position on the "right" amount of screen time or even the impact of screen time more broadly,'"  said Joe Hernandez, a reporter for "NPR." 
U.S. citizens are still waiting to hear what will happen with this new legislation to ban Chinese-based technology and if they will lose their time-consuming pastime.