Cale's cinema corner: Oscar predictions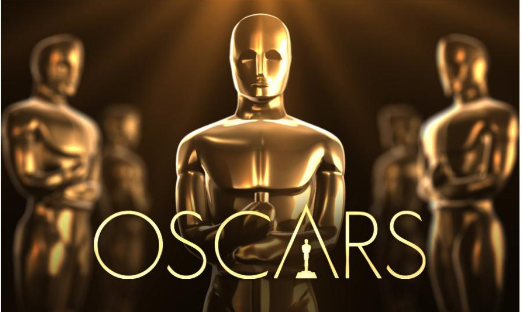 To everyone's surprise, the Oscars are, once again, returning. The 95th Academy Awards will air at 8 p.m. EST on Sunday, March 12.
Last year's telecast, which — thanks to Will Smith slapping Chris Rock — made waves on social media, managed to pull in 16.6 million viewers, a 58% increase from the previous year, reversing the awards show's steady, worrying year-to-year ratings drop. 
Whether or not last year's ratings rebound was a one-off, however, remains to be seen.
However, several big-budget and fan-favorite films are nominated for Best Picture, including "Avatar: The Way of Water," "Elvis," "Everything Everywhere All at Once" and "Top Gun: Maverick." Nominating movies people have actually seen can only improve your show's chances of attracting an audience.
Even considering the relative success of last year's telecast, the biggest night in Hollywood is no longer a mainstay of popular culture. As someone who enjoys watching the show each year, it is a bit frustrating, but it also makes sense. Last year, Sian Heder's "CODA," a small indie film which premiered at the Sundance Film Festival and popped up on Apple TV+ several months later, won Best Picture, the biggest award of all. 
It is difficult to determine how popular — or unpopular — "CODA" was at the time it won Best Picture. Although it pulled in nearly $2 million at the worldwide box office, it was — primarily — a streaming release. Streaming data is, often, deceitful in its own right. Additionally, Apple does not display in-depth metrics for any of the content on its service.
The Oscars can — and should — shine a light on lesser-seen films. The phenomenal box-office performance of Bong Joon-ho's "Parasite" in the weeks after its Best Picture win is a great example of the awards show's potential to elevate smaller projects. At the same time, people come to awards shows for big-name celebrities just as much as they do for the movies they are in, which is why the Golden Globes have been able to maintain a relatively stable cultural presence in spite of the Hollywood Foreign Press Association's countless wrongdoings. Sure, the Globes do not have the pedigree the Oscars do, but they are also an opportunity to watch famous people get drunk together. Sometimes, that is all people want.
Here is what I think will win — and what I think should win — the major awards at the 95th Academy Awards.
SUPPORTING ACTOR
It feels as if Ke Huy Quan has been the favorite for months now, and he should be. In addition to giving a fantastic performance in "Everything Everywhere All at Once," he seems to be the sweetest person on the face of the earth. I will be shocked — and upset — if he does not win. All great stories have a great ending, and I believe Quan's comeback arc ends with a golden statue in his hand.
SUPPORTING ACTRESS 
If you have been on Film Twitter in the past week, I am sure you have seen the clip of Ariana Debose singing about Angela Bassett's Oscar nomination. 
"Angela Bassett did the thing," Debose said. 
She sure did. I am not a big fan of superhero movies, but Bassett's performance in "Black Panther: Wakanda Forever" is heartfelt and moving. My pick would be Stephanie Hsu for her work "Everything Everywhere All at Once," but I think Bassett will win. She would, undoubtedly, be a deserving winner. Hsu is a rising star; Bassett has done her due diligence. 
ADAPTED SCREENPLAY
I can not say too much here, as I have only seen two of this category's nominees: "Glass Onion: A Knives Out Mystery" and "Top Gun: Maverick." Sarah Polley has been the favorite for months now, and "Women Talking" was, surprisingly, shut out of all of the acting categories. With her second career Oscar nomination, I believe she will bring home her first win.
ORIGINAL SCREENPLAY
Until recently, many people did not expect "Triangle of Sadness" to receive as many nominations as it did. Undoubtedly, there is a massive wave of support for Ruben Östlund and last year's Palme d'Or winner. However, I think Best Original Screenplay is its ceiling, which is ironic, as my one issue with the film — which I, on the whole, adore — is its overwrittenness. If I had a vote, it would be for Todd Field's Swiss watch of a script for "Tár," but out of my admiration for "Triangle of Sadness," I would be satisfied with an Östlund win.
DIRECTOR
The Academy loves autobiographical films, and Steven Spielberg made one. Obviously, my pick would be Todd Field, as he is in full control of "Tár" for every single second of its 160-minute runtime, but I believe "The Fabelmans" will net Spielberg his first Oscar win since 1999's "Saving Private Ryan." However, with how overwhelmingly dominant "Everything Everywhere All at Once" is right now, I would not be surprised if Daniel Kwan and Daniel Scheinert pull off a win here.
ACTOR
Austin Butler is absolutely killing it right now. Thanks to "the voice" — of Elvis Presley, not "Dune: Part Two" — he is charming his way through every single Oscar precursor, and I can not blame him. Is it an act? Oh, it absolutely is. But guess what? The Academy loves Elvis. For one of Hollywood's newer stars, he is playing ball exceptionally well. 
If I was a betting man, I would put my money on Butler, but Brendan Fraser — who was, for months, the overwhelming favorite — is, once again, rising. He just won the Screen Actors Guild Award for Best Actor for his role in Darren Aronofsky's "The Whale." I have been a fan of Aronofsky's for years, but, honestly, I found "The Whale" completely vapid and emotionally terroristic. Nevertheless, Fraser is transcendent, even if the film surrounding him does not hold water.
Although I believe Butler is deserving of the Oscar, I would give it to Paul Mescal. His performance in "Aftersun," while not nearly as showy as Butler's, is truly heartbreaking. Equal parts honesty and subtlety, it is one of my favorite performances of last year.
ACTRESS
This is a two-horse race between Cate Blanchett and Michelle Yeoh. Right now, it feels like Yeoh is in the lead, as "Everything Everywhere All at Once" is currently the favorite to win Best Picture. But if it starts to lose momentum, the Oscar might become Blanchett's to lose. Although I would not be disappointed if Yeoh — a first-time nominee — won here, I would vote for Blanchett. To me, her performance in "Tár" is the performance of the 2020s so far.
PICTURE
"Everything Everywhere All at Once" is the moment. It is winning movie-of-the-year awards left and right, and it — feels as if — it has the potential to go all the way. But Jane Campion's "The Power of the Dog" was in the same position last year — until "CODA" won it all. If "Everything Everywhere All at Once" falls to a similar fate, there are a handful of other possible winners: "The Banshees of Inisherin," the runner-up; "The Fabelmans," the safe choice; "Top Gun: Maverick," the populist choice; and "Tár," the critics' choice. Best Picture should go to the best movie of the year; the best movie of 2022 is "Tár."