NBA All-Star games poor ratings reflect fans' frustrations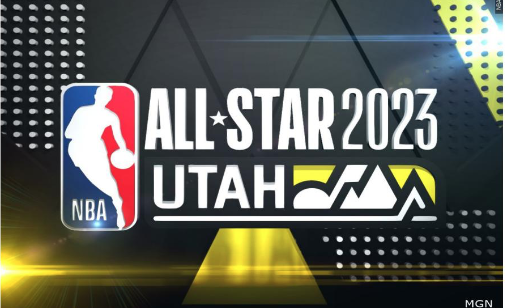 This year's NBA All-Star Game averaged a combined 2.2 rating out of five and 4.59 million viewers. That is a significant decline from the 2022 edition of the game, which averaged a combined 3.1 rating and 6.28 million viewers.
The 2023 NBA All-Star Game's ratings dropped 29% from 2022, and viewership dropped 27%. According to Sports Media Watch, that is the biggest single-season decline for the All-Star Game since 2000.
As always, a number of big stars either were hurt or left the game early. This year, it was Stephen Curry, Kevin Durant, LeBron James, and Giannis Antetokounmpo.
The All-Star Game is in the middle of the season, so, naturally, no one wants to injure themselves in a game that means absolutely nothing for the individuals' teams. James actually hurt himself in the first half of this year's game, which put him out for the rest of the game.
With no one trying their hardest, especially on the defensive side, fans got a game that ended with Team Giannis beating Team LeBron 184-175.
Michael Malone, head coach of the Denver Nuggets, coached Team LeBron and was very disappointed with how the game turned out. While he did credit Joel Embiid and Kyrie Irving for actually giving an honest effort, he went on to say that it was the worst game of basketball ever played.
It was not just the All-Star Game that was a disappointment, as the other events on All-Star Saturday Night also failed to reach expectations.
All-Star Saturday Night saw its lowest numbers in over 20 years, with 3.42 million viewers on TNT.
However, Mac McClung's dunk contest performance revived its viewership. That broadcast averaged 4.24 million viewers last year, and the NBA All-Star Rising Stars Challenge was down to 888,000 viewers from 2022's figure of 1.23 million viewers.
The one outlier of the weekend was the NBA All-Star Celebrity Game. That broadcast actually saw an increase in viewers, from 1.23 million to 1.40 million, on ESPN.
"I did not watch this year's All-Star Game," said junior accounting major Tucker Sutton. "With a lot of the big stars out, there was really no incentive for me to watch."
"I watch the All-Star Game every year, and I can say, without a doubt, this year's game was the worst ever," said junior mass communication major Christian Castillo.
"With it being the All-Star Game, it came with no surprise that there was not a lot of effort on defense," Castillo said. "But this year's game was even worse than usual. The only defensive play was LeBron going for a block on Pascal Siakam, which ended up with LeBron hurting his wrist and sitting out the rest of the game."
"I think they could improve the All-Star Game by making it mean something," said sophomore business major Michael Larruso.
The 2023 All-Star Game was considered a major disappointment, but fans can only hope that the NBA hears their comments and changes the game for the better.