GC English professor wins prestigious award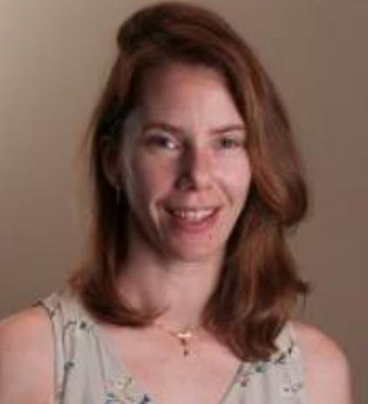 Laura Newbern has been an associate professor of English and creative writing at GC since 2005. She graduated with an MFA in Creative Writing from Warren Wilson College in Swannanoa, North Carolina. She now teaches a variety of classes, including intermediate poetry writing, poetry workshop and creative writing senior seminar.
Recently, Newbern won the 2023 Changes Book Prize in poetry. Established in 2022, the Changes Book Prize awards $10,000 and publication to the author of a first or second collection of poetry. The winner receives a generous publishing contract, national distribution and a book launch event in New York City. 
Newbern's second collection of poems, "A Night In The Country," was chosen as one of the prize winners by the 2020 Nobel Laureate in Literature, or the winner of the Nobel Prize in Literature, poet Lousie Glück. The collection is expected to be published in the spring of 2024. 
In 2010, Newbern's previous poetry collection, "Love and the Eye," was selected by American poet Claudine Rankine for the Kore Press First Book Award. 
When talking to Newbern's students and colleagues about her career and her poetry, not one hesitated to sing her praises. 
"She just has the style of writing where you can tell she was born to be a poet," said junior English major Kate Goud. "The way she writes is just so magical. I love it."
Goud described Newbern's poetry as a mix of Romanticism and modern poetry. 
"It's so interesting how her brain works," Goud said. "It's the kind of poetry that you just want to pick apart and figure out why she said this in this way."  
"Laura is extremely committed to her students' development as writers and thinkers in her classes," said Dr. Kerry Neville, an associate English professor at GC and coordinator of GC's graduate and undergraduate creative writing programs.  "She is one of the most conscientious teachers that I know." 
Neville had plenty of praise for Newbern.
"Newbern's work is complex and rigorous," Neville said. "She has a shining intellect. I'm always surprised by her poetry. They always teach me something about, not only how she sees the world, but something about myself as a human being in existence beside her in this world." 
Dr. Kerry James Evans, an assistant English professor at GC, shared a personal anecdote of how Newbern tapes wrapping paper on her desk to quickly jot down notes, poem ideas and doodles as needed. After commenting on how much he liked the quirk, Newbern wrapped Evans' following birthday present in the one-of-a-kind wrapping paper. 
Evans compared Newbern's work to poet Elizabeth Bishop's. 
"That is about the highest praise I can give any poet," Evans said.
"Newbern completely transformed how I write and how I view myself as a writer," said senior English major Kayla Goode.
Goode claims she gained much confidence in her writing through Newbern's intermediate poetry class and her mentored capstone project with the professor. She also pointed out how well-written "Country Night" was written, which was published in 2021.
"Every one of her poems really speaks to me in some way," Goode said. "Her way with words is immaculate." 
All concurred on Newbern's modesty when it comes to her vast accolades. Neville and Evans both agreed that she does not seek the limelight. Instead, the limelight has found her.
GC and the creative writing program offer tremendous congratulations to Newbern on her astounding career and accomplishments.