The BRIT Awards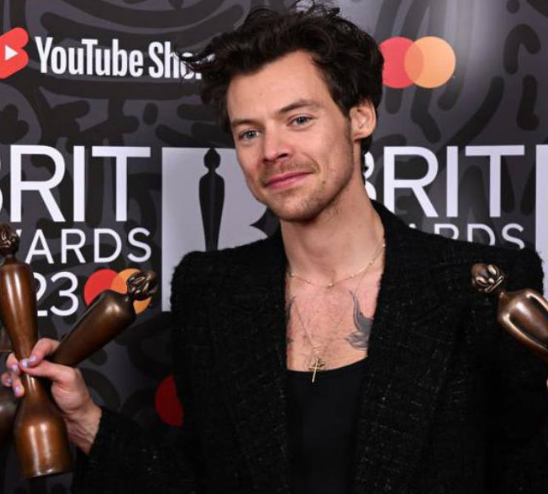 In 2021, the BRIT Awards made progressive steps forward by eliminating male and female categories and introducing genderless categories for Artist of the Year and International Artist of the Year. The goal was to make the show more inclusive for all artists and their identities.    
"Celebrating artists solely for their music and work, rather than how they choose to identify or as others may see them, as part of the Brits' commitment to evolving the show to be as inclusive and as relevant as possible," said the show's organizers through a statement on the BRIT Awards' official website.  
This year, the BRIT Awards took place on Feb. 11 at the O2 Area in London, England.  
The evening was filled with the brightest performances and appearances from Britain's top and upcoming artists, including Wet Leg, Sam Smith, The 1975, Charli XCX and the big winner of the night, Harry Styles.  
Harry Styles swept all four categories he was nominated in:  Artist of the Year, Album of the Year, Song of the Year and Pop/R&B Act.  
Styles was one of the five males nominated for the established gender-neutral Artist of the Year category. The nominees led many to question if the Brits were actually working towards inclusivity with their failure to include female and nonbinary artists.  
 Singer Charli XCX found herself dubious of the award show's efforts — or lack thereof — to highlight the work of non-male artists. 
"I was on album cycle, and I had a No. 1 album, so yeah, there's many of us," Charli XCX said. "We're doing everything right. I don't think it's our fault. I think it might be theirs." 
Upon accepting his Artist of the Year award, Styles acknowledged the situation by paying tribute to several British female artists. 
"I'm really, really grateful for this, and I'm very aware of my privilege up here tonight," Styles said. "So, this award is for Rina [Sawayama], Charli [XCX], Florence [Welch], Mabel and Becky [Hill]." 
According to "The Guardian," 60% of the BRIT Awards' winners were male. 
 Earlier this year, Styles made a controversial statement at the 2023 Grammys during his acceptance speech for the highest honor of the night, Album of the Year. 
"This doesn't happen to people like me very often," Styles said. 
 This caused an uproar of backlash since Styles is a cisgender, white male from England who has already achieved vast success spanning over a decade.  
When asking GC students and staff their thoughts on the situation and how the BRIT Awards should have been handled, many had similar opinions.  
"I think if you keep it separate, then women actually get a chance to be seen," said Annabel Hirst, freshman world languages and culture major. "If you have them all as one, women aren't heard. It's just men that are nominated, which I don't think is fair, but I can see why they wanted it to be all-inclusive."   
"It takes a lot more than just making a category neutral to make that category genuinely inclusive of women and nonbinary people," said Sabrina Hom, a philosophy professor at GC and coordinator of GC's Department of Women's and Gender Studies.  "The norm is gender is male, and race is white, and cisgender and equal body — all of these things. In terms of our social imagination, it's treated as the norm and then also becomes the standard of a great performance." 
Further, Hom believes it is important to recognize — and address — the ways in which society's predominant presentations of gender and race influence our cultural understanding of "great" art.
"There's a lot that needs to be done to rethink what great performances and great films and great albums and great music look like — not only in terms of gender, but also race," Hom said. 
"I think just saying, 'Hey, we have a gender-neutral category. Gender doesn't matter anymore.' — obviously, that's not true," Hom said.  "This idea that we'll just take the label off it, and then it'll really be equal, then it'll be an equal playing field — that's not reality. So, there has to be an engagement with that fact, and there has to be a willingness to figure out what it means."    
As reported by "Euronews.com," organizers of the BRIT Awards have planned to reevaluate the gender-neutral categories in their annual post-show review.