AMC ticket pricing game changer
Theaters will now price tickets based on seat location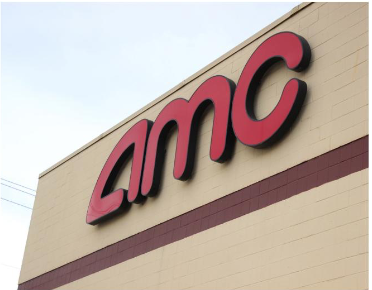 Sitting quietly in the dark, buttery popcorn in hand, Nicole Kidman's infamous AMC commercial playing and the anticipation of seeing something one has never seen before. It is the feeling that never gets old.
When the lights go down and the projector starts up, everybody in the cinema becomes one.There is no experience quite like going to a movie theater. 
On Feb. 6, AMC Entertainment announced a new ticket pricing system, called "Sightline," that will be in effect in theaters across the nation by the end of the year.

According to "The New York Times," the new prices will be like that of sporting events, Broadway shows and concerts, with the middle seats being the most expensive tickets and the front row being the cheapest.

"Value Sightline" tickets will be $2 less and "Preferred Sightline" tickets will be $1 more.

Sightline excludes movie times before 4 p.m., discounted tickets on Tuesdays and members of AMC's loyalty program, A-List. Also, discounted tickets for children and seniors still apply. 
This change will only take place in theaters that use reserved ticketing, so Milledgeville's very own AMC theater will not be affected. Broke college kids do not have to worry about pouring out extra pennies when their favorite movies hit the big screen.
With the rise of the streaming age and the decline in moviegoers, movie theaters have been trying to find ways to entice people back into the theaters over the past two decades. 
As reported by "Variety," box office revenues have declined 61 percent since pre-COVID, 2019. However, only 5 percent of US theaters have been forced to shut down since the start of the pandemic. 
Some filmmakers have spoken out against AMC hindering the way their art is portrayed. 
Actress, director and producer Elizabeth Banks, best known for her work in "The Hunger Games," told "Insider," "For me, it's about access. I just want to make sure that we are creating as much access to our entertainment as possible."
Acclaimed American actor Elijah Wood, best known for his portrayal of Frodo Baggins in "The Lord of the Rings" and "The Hobbit" trilogies, took to Twitter to address his negative feelings on the change.
"The movie theater is and always has been a sacred democratic space for all, and this new initiative by @AMCTheatres would essentially penalize people for lower income and reward for higher income," Wood said.
When asking GC students their thoughts on the ticket price changes, many had differing opinions. 
"People are definitely going to other theaters," said Erin Finnegan, a first-year mass communications major. "I've already switched from AMC because of their prices." 
Finnegan went on to say, "I feel like the price difference should really depend on the way you're watching it. Like, 3D should be more. If I'm just going to watch a standard movie on a standard screen, it doesn't matter where I'm sitting."
Isabella Jalbert, freshman mass communications major, compared the pricing to that of the controversial ticket monopoly, Ticketmaster. 
"This is like the Official Platinum of Ticketmaster," Jalbert said. "These are like the 'better seats,' and they're not even better seats. They're the same as everything else, just so much more expensive."
While many were unhappy with AMC, others had optimistic outlooks, including Bella Mccomis, a freshman English major. 
"Personally, I'm a fan of it," said Mccomis. "Who really wants to crane their head? If you get in there late, you're paying $15 to have a headache."
In a statement made by Eliot Hamlisch, AMC's vice president and chief marketing officer, he praises the new ticketing system, saying, "Sightline at AMC accommodates both sentiments to help ensure that our guests have more control over their experience, so that every trip to an AMC is a great one."