"Wildcat" Film announced
Movie depicting Flannery O'Connor's struggles in writing her first novel begins production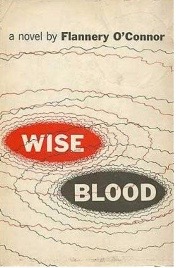 Milledgeville's pride and joy is heading to the big screen, as a new Flannery O'Connor biopic is in the works, with directing and production by Ethan Hawke, and daughter Maya Hawke portraying the Georgia writer.
Maya Hawke is best known for her work as Robin Buckley in the Netflix Original "Stranger Things," as well as blockbuster movies such as "Once Upon A Time In Hollywood," and the 2017 BBC mini-series "Little Women."

According to "Variety", "Wildcat" will follow O'Connor's struggles to publish her first novel, "Wise Blood," amid battling Lupus. 
When talking to GC professors, students and O'Connor enthusiasts about the upcoming film and its cast, many have high hopes and expectations.
Jeremy Cudd, assistant professor of performance, expressed his optimism for Hawke's directing through his previous work on the 2018 film "Blaze." The film depicted a Southern gothic atmosphere with a struggling artist at the center of it, similar to what is expected in the O'Connor biopic.
"He has writer sensitivity," said Cudd. "He is a novelist too, so he knows the struggle of a writer. Engaging in that increases intimacy with other people who do those things."
Former Andalusia employee, sophomore English major and self-proclaimed O'Connor fanatic Charlotte Aexel, who is originally from Wisconsin, chose to attend GC largely due to the Milledgeville writer. 

Aexel shared that the interpreted meaning behind the film's title is based on O'Connor's master's thesis which shares the same name. The thesis focuses on a character who is dealing with the realities of his nearing death, much like O'Connor, who struggled with her illness for much of her adult life until she passed away at only 39. 
"The movie could be really, really good or really, really bad," said Aexel. "Either way, it is going to be a movie that literature enjoyers will appreciate."
Aexel made sure to emphasize her hopes that the film will garner attention with a popular, young actress at the forefront and shed light on the mental repercussions of a terminal illness. Additionally, she wishes to see LGBTQ representation since some of O'Connor's closest friends identified as bisexual. 
Tanner Harris, a first-year English major, expressed his excitement for the film through his own parallels to O'Connor's life as a writer and personal connection to Lupus.

"There is hardly any representation for the literary realm or Lupus in film," said Harris. "It is a story that needs to be told." 
While referencing popular works such as "Everything That Rises Must Converge" and "A Good Man Is Hard To Find," Harris noted the – profound yet often overlooked – merit that O'Connor's writings held.
"Her work was controversial and extremely progressive for its time," Harris said. "This film is necessary for what it is trying to accomplish."

Production on the film broke ground at the beginning of January in Louisville, Kentucky. It is unclear when the movie is expected to be released or if any filming is set to take place at National Park Andalusia or in Milledgeville. 
If done correctly, the film could easily bring much business and attention to Milledgeville with its star-studded cast. Regardless of the movie's success, it will,  undoubtedly, be a triumph for locals and fans of O'Connor.
"We are grateful for the opportunity to introduce a new generation of filmgoers to the genius of Flannery O'Connor," said director Ethan Hawke.