Local film festival returns to the big screen following pandemic-induced hiatus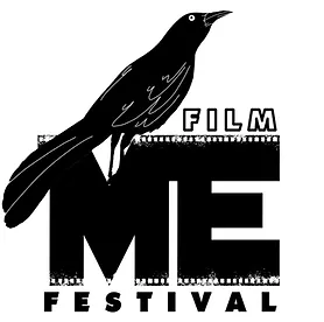 After going online for the past two years, the Milledgeville-Eatonton Film Festival is back to its in-person roots, and all GC students and staff are welcome to attend. Although most of the festival's films will screen in Eatonton, downtown Milledgeville will host a handful of events on Sept. 24.  
Blackbird Coffee will host filmmaker panels on Saturday  from 10 a.m. to noon and from 1 p.m. to 4 p.m. The afternoon's live script readings will run from 6 p.m. to 8 p.m. 
Chapel of All Faiths will offer horror short film screenings at Central State Hospital from 10 p.m. to midnight.  
Scheduling and ticketing information are available online for students and staff interested in attending its Eatonton screenings.  
The Milledgeville-Eatonton Film Festival began in 2013 as the Milledgeville Film Festival. The official website describes the festival as "focused on international collections of story-driven films with unique voices" and "created by filmmakers for filmmakers from over 25 countries." 
Dr. Joy Bracewell, an assistant professor of English and director of GC's Writing Center, is not familiar with the Milledgeville-Eatonton Film Festival, but she is optimistic about its potential impacts on the state's future. 
"Film festivals are a great way to celebrate the arts," Bracewell said. "They are enjoyable, and they allow Milledgeville to plug into the growing film industry in Georgia
Dr. Alex Blazer, English professor at GC, discovered the festival almost a decade ago. Its mission resonates with him, and he believes the festival's value lies in highlighting exciting, lesser-seen films. 
"I was surprised to learn of the festival in the early 2010s," Blazer said. "It made sense because of the state's push for filming in Georgia. More important than economic development for Milledgeville and the state film industry, however, the festival serves as a way for people in Middle Georgia to see independent films and short films that are not going to play at the AMC Classic Milledgeville 6 and are probably going to be difficult to stream." 
Mackenzie Pickle, a junior English major, explained the importance of hosting film festivals in Milledgeville and other small towns.  She believes the events are beneficial to all residents, not just film students. 
"Film in general is such an underrated and important aspect of art, in my opinion," Pickle said. "Films can bring to light different human experiences and unite people together through emotion and action. Films tell stories, often with very deep meanings, so I think it is important to bring film festivals into places like Milledgeville." 
For Blazer, the festival is more than just a chance for GC students and staff to get together for a fun night; it is an important step towards reviving the theatrical experience. 
"While the availability of so many films on streaming is a boon for faculty and students who study film, an aspect of film that has gotten lost is public exhibition," Blazer said. "The festival is not only curated, but it also brings film back to its communal experience."