Milledgeville Meth Bust Results in 22 Arrests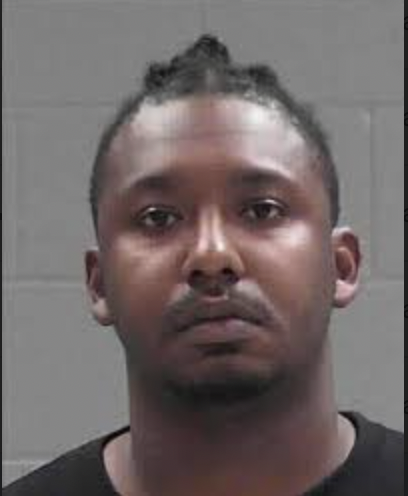 The United States Department of Justice's nationwide fight against violent crime hit close to GC last week as war- rants for 22 individuals, primarily residents of Baldwin County, were executed concerning an alleged methamphetamine, cocaine and heroin trafficking ring with ties to Atlanta.
This wave of arrests follows an ongoing campaign from the Department of Justice, Project Safe Neighborhoods. As part of this project, local, state and federal law enforcement agencies work synergistically to combat high-priority violent crime problems in communities nationwide.
In this particular case, the Baldwin County Sheriff 's Office worked with the DEA, the U.S. Attorney's Office, and various other police districts in multiple counties to build a sufficient case against these individuals by both surveilling and infiltrating this ring.
Through a careful and extensive investigation that started in 2020, authorities seized 67 kilograms of methamphetamine; it was incomparable to any other in Sheriff Massee's time as the Baldwin County police chief.
"We documented a bigger volume of narcotics in this case than any other investigation we've ever worked," Massee said in an interview with the Union Recorder.
Although the quantity and severity of the charges vary among the individuals, all were indicted on at least one charge of conspiracy to distribute controlled substances. That charge alone carries a maximum sentence of life imprisonment.
Authorities believe that this particular ring was supplied by affiliates of the Mexican drug cartel in the Metro-Atlanta area. They suspect that this ring is just one of many that obtain methamphetamine, cocaine, and heroin from suppliers in Atlanta and distribute them in their respective localities throughout Georgia.
The inner machinations of this trafficking ring began to unravel due to a search warrant obtained and executed by the Eatonton Police Department concerning the possession of one gram of methamphetamine. This amount is inconsequential compared to the volume of narcotics this ring processed and sold; the alleged leader of the ring, Jarvis Havior, possessed 4 kilo- grams of methamphetamine upon being apprehended at a traffic stop coordinated and executed by Georgia State Patrol and Baldwin County Police.
According to statistics from the National Drug Intelligence Center, a pound of methamphetamine from Atlanta costs between $10,000-$20,000 which would place the cost of just one kilogram between $22,000-$44,0000. The possession of this large quantity of methamphetamine by the suspect is indicative of a large-scale operation. The initial discovery of only a small quantity of methamphetamine played a critical role in dismantling this local stronghold of organized narcotic distribution.
Despite the involvement of a variety of different law enforcement agencies, GC's Public Safety Officers were not involved in the investigation or apprehension of the alleged members of this drug trafficking ring.
This ring has been loosely tied to an uptick in gang-related violence. However, there is little indication that this ring was attempting to sell its variety of narcotics to GC students. This claim is supported by the findings of a 2021 anonymous survey of all GC students. The survey found that GC's students do not use methamphetamine, cocaine, or heroin in a higher proportion than they are used at other colleges researched as part of the ACHA's National Study of College Drug Use in 2018. Additionally, the GC Chief of Police Brett Stanelle sees no connection between this trafficking ring and the presence of these drugs at GC.