20 Books Every 20-Something Should Read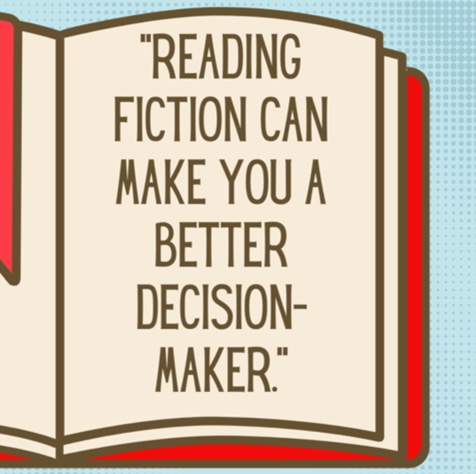 Reading seemed so easy when we were kids. Now opting for a book over screen-time may feel like it's worthy of a Nobel Peace Prize. According to Healthline, reading has been found to strengthen the brain and increase a person's ability to empathize. The Colonnade spoke with six professors in the English and Philosophy departments to create a list of the books deemed perfect for college students.
The Brothers Karamazov by Fyodor Dostoevsky
This murder mystery is set in 19th century Russia surrounding the death of Fyodor Karamazov. This book focuses on three brothers, each with unique personalities, that killed their father. Dostoevsky delves into the twisted motives of each brother while discussing philosophy, questioning morality, free will, and the existence of God (Wikipedia, 2021).
Jane Eyre by Charlotte Brontë
The classic tale of Jane Eyre focuses on how she develops and changes as a person while learning more about herself and the world around her. Her story begins with Eyre as an orphan under the care of her cruel and abusive aunt. Bronte carries us through her dismal life at the corrupt Lowood school. Until Eyre becomes employed as governance by the mysterious Edward Rochester, who Eyre falls in love with (Sparknotes, 2021).
The Man Without Qualities by Robert Musil
Musil wrote a massive novel set in 1900s Germany, during the transition out of the Austro-Hungarian empire. It follows the story of Ulrich, a young mathematician whose passive and indifferent personality has led to him taking a step back from life and simply letting the events of the changing world around him carry him onward. Ulrich's search for a sense of reality gives the reader a glimpse of society from an outsider's perspective (Wikipedia, 2021).
Small Great Things by Jodi Picoult
This book deeply examines the major issues of society, focusing on prejudice, racism and justice. Picoult delves into the problem of racism and the importance of perspective, through the character of Ruth Jefferson. Jefferson is an African American labor nurse who is ordered not to go near the baby of a white supremacist couple. But the baby dies in Jefferson's care, and she's charged with the murder (Jodi Picoult, 2021).
It Ends with Us by Colleen Hoover
This captivating love story lies between protagonist Lily, a helpless romantic, and Ryle, a neurosurgeon with a mysterious aversion to relationships. Lily is determined to chip away at Ryle's heart, until the sudden reappearance of her first love, Atlas Corrigan, throws everything into chaos. Hoover writes about the long-term impact of domestic violence on children how they frame their adult relationships (Goodreads, 2021).
A Thousand Splendid Suns by Khaled Hosseini
Written by the well-known author of The Kite Runner. Hosseini centers this story on the lives of women in Afghanistan. Covering topics of polygamy, lack of access to quality healthcare, and domestic abuse, A Thousand Splendid Suns is a captivating story. Mariam, a teenager from Herat who is forced into a marriage with a shoemaker from Kabul, tells the story. Hoover jumps timelines to Laila, a young girl who's lived a different life from Mariam. The two are brought together when a tragedy forces Laila to accept a marriage proposal from Mariam's husband (Wikipedia, 2021).
Nineteen Minutes by Jodi Picoult
Nineteen Minutes is a dark and haunting story of a high school shooting. Picoult covers the events leading up to the moment and the painful aftermath. After being abused by his classmates for years and abandoned by his best friend, Peter Houghton snaps. Picoult uses a thought-provoking approach to the writing of this novel, juggling multiple perspectives of the tragedy, that of the shooter's mother, Houghton himself, and his former best friend (Wikipedia, 2021).
1984 by George Orwell
1984 takes place in a fictional dystopian society, once London, under an oppressive, totalitarian regime that is ruled by "the Party." led by the dictator, "Big Brother." The protagonist, Winston Smith, has been a rule abiding citizen and diligent worker his whole life, but secretly despises the Party and harbors thoughts of rebellion. 1984 was intended as a cautionary tale of the dangers of war, constant government surveillance, and distorting history. Orwell delivers a thought-provoking story (Wikipedia, 2021).
Man Search for Meaning by Viktor Frankl
Frankl's autobiography characterized by his experience in a Nazi Germany concentration camp. The novel centers on the special technique Frankl used to preserve his sanity; he immersed himself in gratitude. Man Search for Meaning questions how people find meaning in their lives during extreme hardship (Wikipedia, 2021).
The Geography of Bliss by Eric Weiner
After a decade of traveling to war-torn countries to pursue stories for National Public Radio, journalist and author Eric Weiner decides to create a travel guide of the happiest places on earth.
In The Geography of Bliss, Weiner travels to countries with populations that are either exceedingly happy or unhappy. In his research, Weiner talked to the people of these countries to see how they define and pursue happiness (Allen Cheng, 2021).
Velveteen Rabbit by Margery Williams
The classic British children's book takes place in the early 20th century and concerns a stuffed toy rabbit's desire to become real. We see the evolution of the stuffed animal's creation, and the Christmas it's given to the child. They become inseparable, until the boy becomes sick with Scarlet Fever. Through this love story Williams shows how love can change a person (Wikipedia, 2021).
The Plague by Albert Camus
Camus tells the fictional story of an outbreak of the Bubonic Plague in the Algerian port city of Oran.In the story the community is quarantined to prevent the spread of the plague. Camus writes on handling loneliness in isolation. This story is eerily relevant to us all in the COVID-19 pandemic (LitCharts, 2021).
The Fire Next Time by James Baldwin
Baldwin creates a social commentary on race in America in the 1960s. The book consists of two long essays. The first discusses the role of race in U.S. history and the second, on the relationship between religion and race. Baldwin's exploration and depiction gives a voice to an untold part of history (Amazon, 2021).
The Gates of the Forest by Eli Wiesel
In The Gates of the Forest, Wiesel tells the story of Gregor, a teenage Jewish boy, hiding from Nazis in Hungary. In Gregor's journey he questions the existence of God and ponders how someone could be redeemed if God had abandoned them. Wiesel discusses survivors' guilt and reckons with the way society remembers tragic events (Goodreads, 2021).
Left to tell by Immaculée Ilibagiza
Ilibagiza's autobiography shares her experience in the Rwandan genocide. After losing her entire family to the massacre, Ilibagiza survives by hiding in a bathroom with seven women for months (Amazon, 2021).
Girl, Woman, Other by Bernardine Evaristo
Evaristo shares 12 lives of 12 black women in England across several decades. By the nature of the bok, Evaristo writes each chapter from another view-point allowing the reader to see their unique and unified struggles, loves, losses and friendships (Goodreads, 2021).
No One Writes to the Colonel: And Other Stories by Gabriel Marquez
This collection of short stories takes place in South America. Marquez shows the major differences between living in towns and villages. Without explicitly telling the reader the financial status of the characters, Marquez leaves clues to encourage the reader to draw their own conclusions (Wikipedia, 2021).
The Namesake by Jhumpa Lahiri
The Ganguli's, an immigrant family from India, moves to America. Lahiri shares the hardships and successes of assimilating to a new country. The story follows the first-born son, Gogol's growth into a man, balancing his family's history with his American home (Amazon, 2021).
Watership Down by Richard Adams
In this unique story, Adams writes upon a community of anthropomorphic rabbits living in the wild, who have developed their own culture, language, and art. But the destruction of the rabbit's burrows pushes them to embark on a journey for a new home. Along the way, they encounter many dangers and must work together to stay alive (Wikipedia, 2021).
Memorial Drive: A Daughter's Memoir by Natasha Trethewey
This touching personal story depicts Trethewey's struggle to handle the murder of her mother at the hands of her stepfather (Amazon, 2021). Trethewey delves deep into her mother's past, growing up in a fiercely segregated South, to understand how her life could have led to such a point. Memorial Drive: A Daughter's Memoir serves as an example of the toll a sudden and tragic loss takes on a person, as well as the long-term effects that white racism and domestic abuse have on a person.
The descriptions of these books were provided by Wikipedia, Healthline, Goodreads, Amazon, Sparknotes, Jodipicoult.com, and Allencheng.com.