Gretchen Krumdieck picks up 100th program win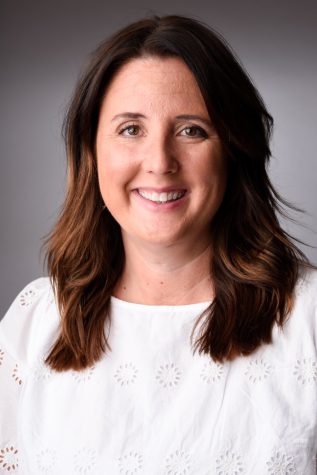 Head volleyball coach Gretchen Krumdieck picked up her 100th win in her GC tenure, which also represented the program's 100th win. Krumdieck and the Bobcats took down West Alabama in their final game of the Peach Belt and Gulf South Conference cross-over tournament, which was hosted here in Milledgeville.
The match was extremely competitive as it went into four sets. Two Bobcats recorded a double-double in the match. The first one came from the senior setter hailing from Woodstock Lauren Talele. The second one came from the outside hitter from Sava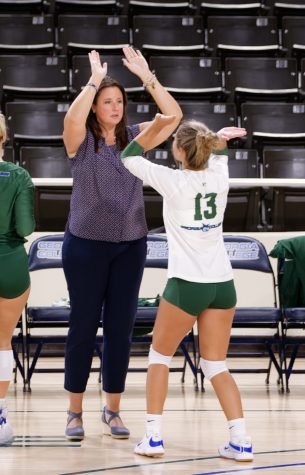 nnah's Sarah Stewart.
"It's a really cool thing because so many people went into that it's not just this team I think it's just a really neat accomplishment for the program," said Krumdieck when asked what her 100th win means to her. "Its players doing things the right way and assistants buying into the program and the vision.
"It's so exciting because everybody loves Coach Krumdieck, and she deserves every bit of it," said veteran outside hitter Sarah Stewart. Stewart is a senior entering her third year here at GC after transferring from DI school Mercer. Stewart identifies as an outside hitter and right side for the Bobcats but mostly serves her role as an outside hitter with 172 kills on the season.
"It means a lot only being a sophomore just being there for support we are all so happy for her," said sophomore middle back Mary Kate Kotzin. Kotzin just tied the school record for blocks in a single match to help propel the Bobcats over Emmanuel.
A lot of players have come through the program here under coach Krumdieck as she has built this program from the ground up. The program was added to the varsity sports category in 2013 as the 11th varsity sport. Krumdieck is the only head coach in program history so her 1ooth win as a Bobcat doubled as the program's 100th win to make it that much sweeter. Coach has had several different assistant coaches in her tenure but she has continued to have a dominant team year in and year out. This program has produced several all Peach Belt Conference players and several players over the years hold places in the conference record book. This includes Jordyn Moellering who was a four-year starter in the program; she holds the number one spot in program history with 1,622 and the 10th overall spot in the conference record book.
Bobcat volleyball returns to action at home Friday, Oct. 22 to take on Mars Hill and Lenoir Rhyne for the Peach Belt and South Atlantic conference cross-over event. GC takes on Mars Hill at 12 p.m. and Lenior Ryne at 4 p.m. Live stats and video will be available at GCBobcats.com