4th Annual State K-5 Science and Engineering Fair
Bailey Ballard
GC's Science Education Center is hosting its 4th Annual State K-5 Science and Engineering Fair.
"Whenever there is a science fair, curiosity shines and that curiosity is going to be the movers
and shakers of our next generation," said Dr. Catrena Lisse, fair director. "We can nurture that
curiosity and just watch it blossom."
The fair is taking place virtually from March 8 through 12 with 113 projects and 146 competitors
from all over Georgia including: Valdosta, Savannah and Atlanta.
According to Dr. Lisse, a regional fair was held on the GC campus for over 40 years until four
years ago, Dr. Lisse decided to switch the fair to a state competition. She wanted to include
students whose regions had decided to stop hosting science fairs.
"I think the fair helps unveil the stem kids' skills, because they're actually judged by panels of
judges," said Dr. Peter Rosado-Flores, judging chair. "Those judges can give the students ideas
on how to critique their work in a constructive way so it's important to allow opportunities like
the science fair."
Before COVID-19, the science fair incorporated over 100 GC student and faculty volunteers and
about 400 participants from all over Georgia. COVID-19 has caused participant numbers to
decrease but, according to Dr. Lisse, caused the students to be more creative because they had to
work with materials from home without the assistance of a teacher.
"Normally, if you're in a school system, the teacher is leading them in to a certain direction but
this year we've had a lot of prospects about COVID hand sanitizer and the best way to kill
germs," said Dr. Lisse. "The little ones are aware of what's going on and they're trying to solve
some problems. It gives me hope for the future."
Each project is judged by a panel of judges and awards are broken down into categories. Judges
rank the best projects per category for first through third place. However, the fair also includes
grand prizes: Best of Class and Best of Show. Sponsors may also offer special awards. Every
winner under these awards receives a trophy.
"We judge the students based on a rubric. It includes things like the clarity of the research
question, the experimental design and application of good science practices, the way data are
analyzed and the results presented, creativity, and (perhaps most importantly) the interview," said Dr. Laura Whitlock, astrophysicist, GC lecturer and lead Tier III judge for category and grand prize decisions.
Dr. Whitlock, Dr. Lisse and Dr. Rosado-Flores expressed that they remember competing in
science fairs when they were young. Each of them expressed that the science fair helped them
learn about their future professions, explore interest and creativity, and encouraged them to
"keep going" despite challenges in their life.
"STEM allows students (of any age) to develop important life skills such as problem solving,
critical thinking, creativity, curiosity, and leadership," said Dr. Whitlock. "It can also help them
to learn to deal with failure, which is so important to learn at an early age. Having a science fair
outlet at a young age would have been great for me. I could have used the encouragement to
"keep on going"."
For the future, Dr. Lisse hopes to continue to nurture creativity and connect students to experts
who can help them in future endeavors. Dr. Rosado-Flores hopes to include a new online system
that can be incorporated into the fair after COVID-19 ends.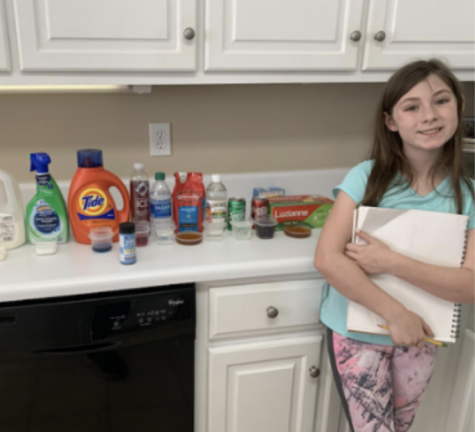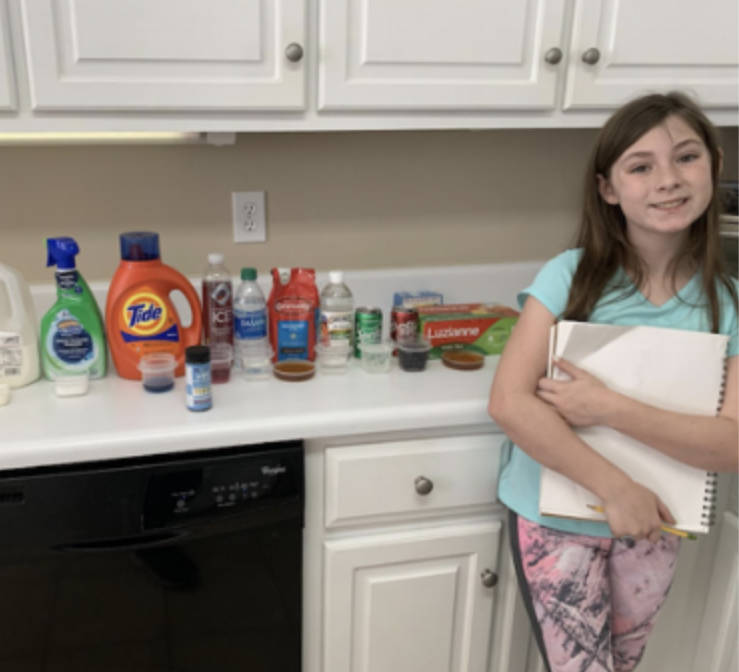 Competitor – Ashlynn Poarch
5th Grader from Macon, GA
Project Title: Water or Juice: Which has a higher acidity and how does it affect your
teeth?
In the pictures, Ashlynn is showing the different chemicals she tested and the results
using egg shells.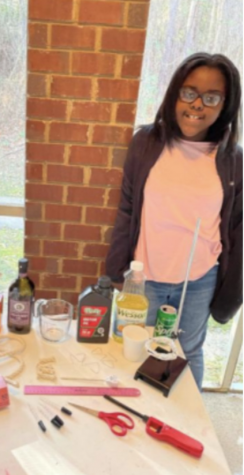 Competitor – Madisyn Yarbrough
5th grader from Macon, GA
Project Title: Burning Biofuels: Comparing Nonrenewable and Renewable Fuels
In the pictures, Madisyn is testing different fuel sources to compare nonrenewable to
renewable.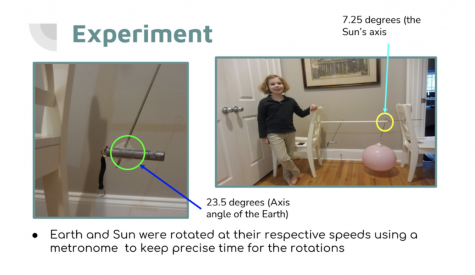 Competitor – Madeline Withers
4 th grader from Atlanta, GA
Project Title: Star Positions
This young astrophysicist was measuring the positions of stars relative to the Earth and Sun