Zoom Bombing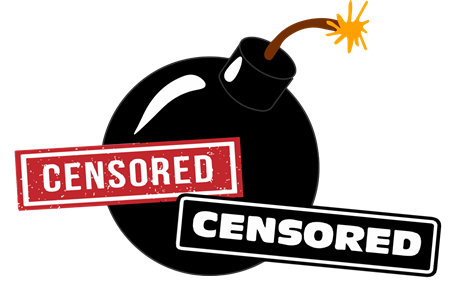 Molly Layne | Asst. A&L Editor
On Feb. 17, a Zoom bomber joined a presentation presented by the World Languages and Cultures Department. The attacker displayed offensive messages, photographs and videos to the attendees. GC faculty is not sure if this individual(s) are GC students or people not affiliated with the school.
According to Occidental College, "Zoom-bombing is the term for when individuals 'gate-crash' Zoom meetings. These uninvited guests share their screens to bombard real attendees with disturbing or distracting content."
The Department of World Languages and Cultures presented a two talk series featuring El Refugio, an organization that runs a hospitality house offering meals and lodging at no cost for immigrants and asylum seekers who are detained. The talk was about immigration detention and featured the El Refugio Ministry Board.
Halfway through the talk, the Zoom-bomber began displaying vulgar content.
"In general the Zoom-bombings occur in events that have to do with racism and diversity, said Virginia Teran, lecturer of Spanish. " I do understand that this is a controversial topic, but we can have discussions about these issues. These extremist messages are not ways to try to convince people of another point of view."
Speakers and students pushed through the talk, and took necessary steps to hide the attempted attacks by the Zoom-bomber.
"What I thought was most powerful is the way that our speakers reacted to the attack," said Libby Murphy, World Languages and Cultures Department Chair. "They modeled for us how you can not let an attack like that derail you. We gathered to have an important conversation and to learn about immigration detention, but the Zoom-bombers wanted to shut that conversation down and our speakers refused to let that happen."
Both the department and El Refugio did not back down from sharing their stories. The speakers continued their presentation without sharing their screens, and did not let the disturbing attack deter them from teaching GC students about the important topic of immigration detention.
"I learned that the people who do this stuff want us to believe that this is the mode we need to be in," Murphy said. "A mode of fear and retreating to our fortresses of individualism. We can be engaged in our community. We can treat each other with dignity, respect and humanity. We can share each other's stories and experiences and open ourselves up to that.'
People must be aware that this can happen to anyone, and it is a much bigger problem than just at GC. There are ways to prevent this, though, such as using a meeting password, using Zoom's waiting room feature, mute and disable attendees' video and turning off screen sharing for everyone. Many GC organizations have even turned to WebEx to ensure that attendees are only GC students and staff.
"I do think that to the extent possible people should get physically prepared and develop some reflexes in case they ever experience a Zoom-bombing or something like it," Murphy said. "It is easy to just freeze and forget that we have some options, including leaving the meeting, muting the sound and covering the screen and checking back after a few minutes to see if the attack is over, or persevering through it and, like the students did, sending words of encouragement to the speaker. The truth is that people have different lived experiences and pre-existing traumas that can get triggered by an event like this, and people will react to and be impacted by it differently."
The World Languages and Cultures Department received an outpouring of support from students.
Since the Zoom attack, the World Languages and Culture Department and El Refugio have since held a successful talk. Only students were invited to join in the effort to prevent another attack.
Other organizations have also been victims of Zoom-bombings. It is important that GC organizations are aware that this can happen, and take precautions to prevent these actions.