Partying in a Pandemic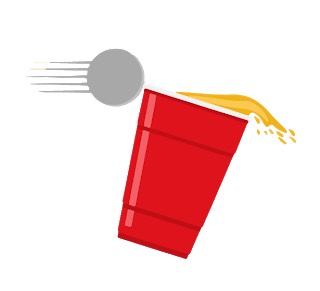 In the midst of a global pandemic, party life at GC has not missed a beat. On the weekend of Jan.30, 2021 the Kappa Sigma fraternity threw what Shawn Brooks, vice president of student life,
later called a COVID-19 super spreader in his email to the student body.
The party consisted of 100 to 200 people.
"There was live music, there was a keg, it was a straight up party," said one anonymous source.
The band that performed was said to be one of the fraternity brothers' bands. The scale of the
party blew any chance of keeping it hidden from GC administration.
Partygoers posted photos and videos on social media platforms where the school saw the event.
The party was referred to as a "darty" which means daytime party.
Sources say that this was not the first party of the semester but the first one to get caught. The
number of people at the party violates the COVID-19 social distancing and mask wearing
protocols put in place by the university.
GC says that Greek Life gatherings should not contain more than 50 people wearing masks and
maintaining a six foot distance. GC also recommends getting tested after potential exposure to
COVID-19 or when experiencing the symptoms.
The anonymous source said they are getting tested. Each of the fraternities and sororities are
making the partygoers get tested in order to prevent honors meetings.
According to the source, an honors meeting consists of a brother or sister facing the executive
board of the fraternity or sorority and told to "basically do better." Following the meeting, they
are not allowed to attend Greek Life events.
The executive boards and the higher ups at the university require documentation to show proof
of testing and the results from partygoers.
A second anonymous source from the Alpha Omicron Pi sorority says that all of their events
have been canceled due to the virus and the regulations put in place by the national sorority
board.
Anonymous source one said that there are pre-games held before going downtown. The source
also said that some of these pre-games are small which is why they are never caught but others
are larger.
Students are still going downtown to the clubs and the bars without practicing COVID-19
protocols.
The question is, how do students outside of Greek Life feel about the party and the apparent
laissez faire attitude from the sororities and fraternities?
"I mean it shouldn't have happened. I never would have gone but what do you expect from
college kids when campus was reopened," said Alex Moore, senior exercise science major,
when asked about the party.
Following this event, GC sororities and fraternities may observe more cautious and strict
guidelines concerning COVID-19 regulations in hopes of returning to "normalcy" in the future.
But the question remains of what the new normal will look like on college campuses.