Biden Elected as President-Elect of the United States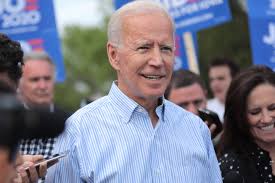 As American citizens sat glued to their televisions Tuesday, Nov. 3, many wondered when results would be finalized from the 46th presidential election. The short answer: Wisconsin, Michigan and Pennsylvania.
The three battleground states would determine whether Joe Biden or Donald Trump would be elected president of the United States.
A battleground or swing state refers to a state that can vote either Democratic or Republican by a majority of votes. In competitive elections, these states typically signal the projected winner.
Saturday, Nov. 7 the swing state of Pennsylvania turned blue by 41,223 votes, making Joe Biden the president-elect of the United States.
Amidst a global pandemic, mail-in ballots doubled from the 2016 election. The Washington Post projects voter turnout to be at 66.4%, surpassing the 60.1% of 2016.
The New York Times reports Americans in large cities like New York, Washington D.C. and Chicago celebrate the victory of Joe Biden, COVID-19 continues to lurk in the background as cases rise in each state.
Included in an exit poll from the Associated Press Votecast, voters ranked the pandemic as the most important issue currently in the United States.
"On Monday, I will name a group of leading scientists and experts as transition advisers to help take the Biden-Harris COVID plan and convert it into an action blueprint that starts on Jan. 20, 2021," Biden said during his Friday evening remarks in Wilmington, Del.
Encompassed in Biden's plan is vaccine distribution, testing and contact tracing services. With promises to "spare no effort – or commitment – to turn this pandemic around," Biden's plan to get COVID-19 under control began with hiring US surgeon general Dr. Vivek Murthy and former Food and Drug Administration commissioner Dr. David Kessler as co-chairs of a 12 member panel.
His platform also centers around criminal justice reform.
According to NPR, Biden's criminal justice plan would put $20 billion toward grant programs promoting crime prevention through state and local government programs addressing education and child abuse.
NPR's coverage of the president-elect reports that "the grant incentivizes states to enact programs that reduce incarceration through measures like eliminating mandatory minimum sentences for a nonviolent crime."
Biden's plans focus on one main concept, uniting the United States. Repeatedly during his campaign, Biden uttered the phrase that he was running as an "American President."
"We have to stop treating our opponents as our enemies. They are not our enemies. They're Americans," Biden said.
While speaking to supporters Biden extended an open invitation of peace to Trump supporters. His political olive brand included condolences to disappointed voters and an understanding outlook on election results.
"It's time to put away the harsh rhetoric, to lower the temperature, to see each other again, to listen to each other again, to make progress, we must stop treating our opponents as our enemy," Biden said. "We are not enemies. We are Americans."
Biden will be president-elect for 10 weeks until Inauguration Day on Jan. 20.
In the next 10 weeks, Donald Trump has an important decision to make on whether he will concede the election to Biden. If not, next steps include both legal and political litagations over voting and ballot counting through court and state politicians.