Deep Roots Festival 2020 Canceled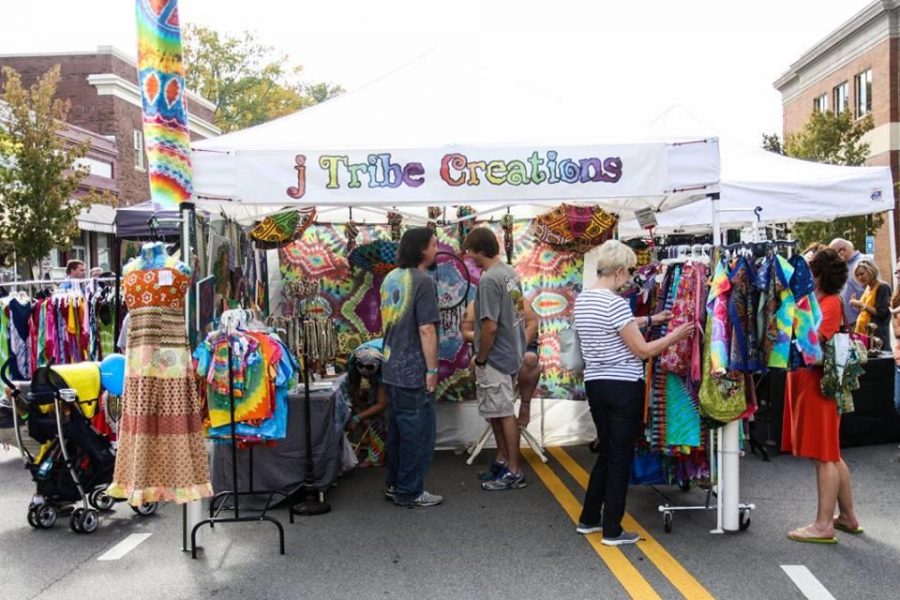 Milledgeville's annual fall festival, Deep Roots, has announced the cancellation of its 2020 event amidst fears and health concerns during the COVID-19 pandemic.
According to a post on the official website of the Milledgeville-Baldwin County Convention & Visitors Bureau, the decision to cease the popular, local tradition was one of great difficulty. Regardless, prioritizing the health of attendees, vendors and staff remains the largest concern and the first responsibility of those hosting the event.
Unlike previous years, the 2021 festival intended to expand to two full days of live music. Set to feature artists such as Drew Holcomb & The Neighbors, Vanessa Collier and Georgia Rae on day one, the added day was a welcome to Colony House, Funk You, Joanna Connor and Kyshona.
Ticket admission would have reflected the traditional $7 one-day pass, allowing attendees to come and go as they please throughout the day. An additional option of a $20 two-day pass would have allowed attendance for Friday, as well.
The playful "See Y'owl in Fall 2021," ending the announcement may have come as a devastating blow to those who have been awaiting the festival since Deep Roots 2019. Yet, a casual dismissal of the festival may not be the case for vendors and local businesses who rely on the massive crowds for a large portion of their annual revenue.
"Those big festivals are usually where us small businesses make a substantial amount of our income because of the large volumes of people coming through," said Carmen Davey, a regular vendor and owner of small soap making company, A girl & a goat. "It's definitely going to affect my business."
Not only does cancellation pose great concern for vendors, but the festival's blocked-off location between Hancock, Wayne, Greene and Jefferson Street make bars and restaurants in the downtown strip a natural attraction. If slowing business brought on by the pandemic wasn't bad enough, losing Deep Roots as well could be the nail in the coffin for some local businesses.
"It's such a huge part of our revenue each year," said Megan Litts, bar manager of Buffingtons. "I know we've been inquiring into selling, as well. So, this is probably just going to reinforce that."
Not only is the stability of local establishments at stake, Litts also mentioned that she and her coworkers depend on tips from such long and busy shifts to subsidize their own incomes.
"I was planning on working through Deep Roots," said Litts. "I likely would have been there from open to close and I expected to make at least $500, if not more. That's not to mention that we would have had two days of that this year."
Prior to COVID-19, Deep Roots remained a staple among the Milledgeville community. Attendees would come from all over to take part in everything from live entertainment to over 100 vendors featuring art, jewelry, soaps and skin care, along with much more.
The yearly BBQ Cook-Off also proved to be a recurring huge hit, sanctioned by the official Georgia Barbeque Association and host of the 2019 GBA State Championship. Tourists and locals alike also look forward to The Old Capital Car Club's open car show, or so they would have were this year's festivities allowed to continue.
Whether or not the festival will be returning in the fall of 2021 is still widely unknown, though city officials and those hosting remain hopeful.
A tradition since 2003, Deep Roots is organized each year by the Milledgeville Main Street Organization. For more information about other events and attractions in the area, contact (478)-414-4014 or visit their website at milledgevillemainstreet.com.