Lake Country Lanes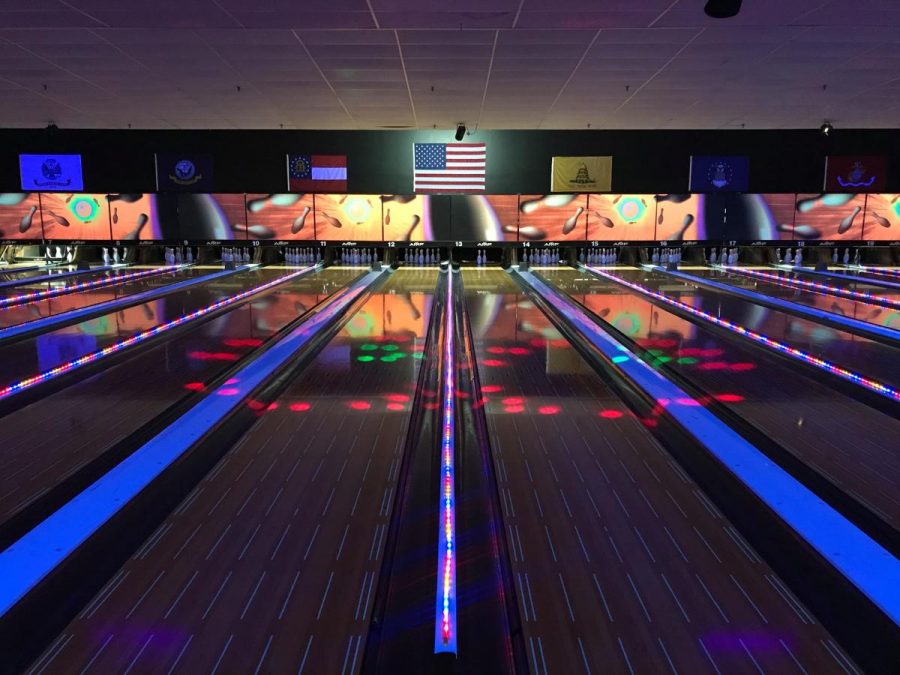 William Wren
With social distancing guidelines still in place, many students have sought any chance to get out of the house. One easy and fun opportunity is Lake Country Lanes Bowling Alley, but some students are concerned with the risk.
"You definitely have to be comfortable taking a risk," said Kaylie Andrews, sophomore mass communications major.
Andrews observed that the bowling alley chose not to enforce masks. .
"None of the customers were wearing masks, and I saw maybe one employee wearing one," Andrews said.
A plastic sheet between lanes separates bowlers from one another. Communal areas beyond the lanes did not have safety precautions in place to the same extent.
COVID-19 aside, LCL does offer weekly deals and events.
Kayla Pritchett, a freshman early childhood education major, and her friends went to Lake Country Lanes during its cosmic bowling night where the alley dims the lights, puts on popular music and turns on lasers and multi-colored lights.
"[It's] definitely a fun atmosphere because of the lights and music," Pritchett said. "It's way more fun for a group to go but definitely fun."
Pritchett described the atmosphere as typical for a bowling alley. It appeared fairly clean and kept up. Besides the lanes, it features a few pool tables, some arcade machines and snack and alcohol bars.
The customer service left much to be desired.
"The staff was very rude," said Kaylie Andrews. "When I asked for a specific size ball, an attendant verbally mocked my hands for being too small for the one I selected, but refused to give me a size down as it was 'only for the children'."
The staff seemed indifferent to guests' presence and barely acknowledged guests coming, going or needing help.
"At one point another attendant even came over to yell at us when there was a mix up with another lane's ball," Andrews said.
The group was taken aback as they were unsure what happened. While the building and bowling lanes themselves were nice, the customer experience for Andrews was not.
"This is my first week in Milledgeville and I won't be going back," said Hailey Dean, sophomore graphic design major at GMC.
Andrews, a returning GC student, brought Dean out to Lake Country Lanes to see and experience some Milledgeville fun for the first time.
Andrews stated that most of the customers were locals and that they did not feel too welcome when they walked in.
"It just doesn't seem college friendly," Andrews said.
"Located at 184 Roberson Mill Rd, Lake Country Lanes is open every day of the week. They offer 'Cosmic all you can bowl' for $12.95 a person Wednesday and Sunday, as well as games and shoes for $11 Thursday through Sunday.