New Activities for GC Athletes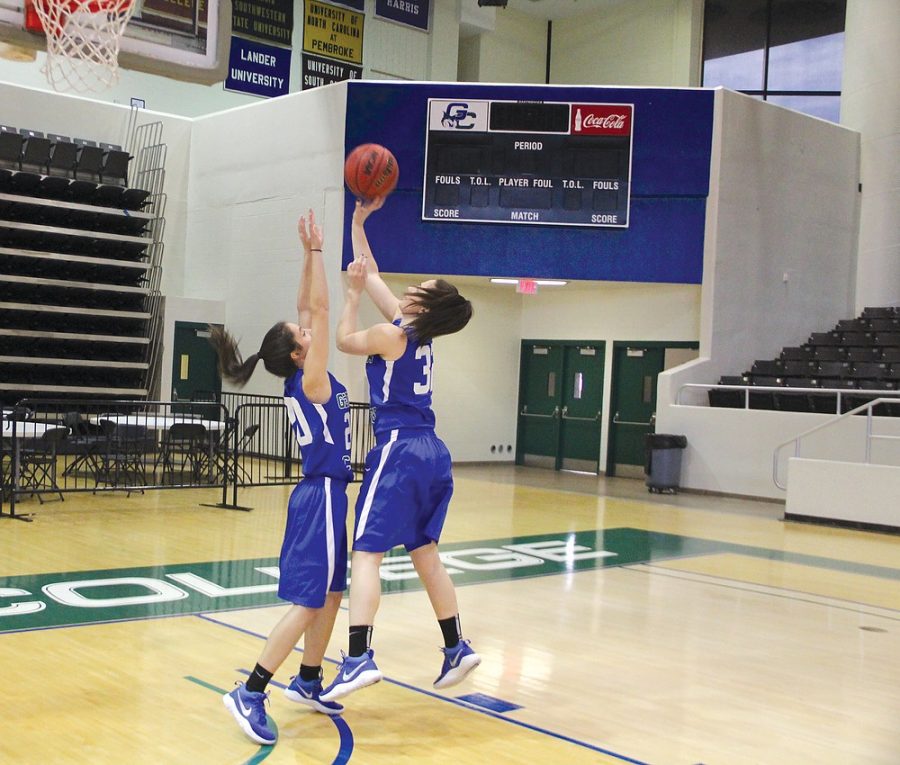 COVID-19 relinquished the focus on sports for an extended period of time for GC athletes. Instead of twiddling their thumbs, athletes found other activities to participate in that they previously had limited time to do before the pandemic.
Sadie Cleveland, a redshirt junior guard for GC basketball, found ways to pass the time while adjusting to a new normal when COVID first hit. She got a job and worked a majority of the time at home. She also wanted to finish out the academic year strong, so school was a top priority.
Cleveland found other hobbies that she loves to do but never had much time due to school and basketball.
"I always loved to read and always loved paint, but I just never had the time with school and basketball," Cleveland said. "Over quarantine I've read close to thirty books."
She read inspirational books such as books about finding the joy in life. Now that she read consistently over quarantine, the habit of reading is engrained so she hopes to continue once sports start to pick back up.
In addition to reading, Cleveland is starting to teach herself how to code websites from scratch and working on graphic design. She hopes to continue this by taking a web design class in the spring along with potentially taking a coding class as an elective.
Austin Sloan, a sophomore forward for GC basketball, stepped his foot in the door with streaming more NBA 2k on Twitch.
"It's my dream job…to be a Twitch streamer," Sloan said. "Obviously I can't be on the court, so I'm virtually on the court whenever I play 2k."
Sloan pondered about streaming before the pandemic hit, but with school and basketball it was too much. Once online school began after spring break, he found time to build his own PC for streaming and went from there.
He currently has 87 followers and is a Twitch Affiliate, which entails that he has the opportunity to make money off his streaming. He also uploads roughly once a week on YouTube.
Emily Pope, Senior OH for volleyball and tennis player, dabbled in new activities she had not previously tried. She strives to be successful in as many things as possible, so having sports and school, in which she is a nursing major, come to a screeching halt was an interesting time.
She began gardening with her boyfriend's family and found a passion for flowers.
"His family has a whole outdoor area behind their house," Pope said. "We wanted to make it more quaint and homey."
They researched a variety of different flowers, sketched out a color scheme, looked into zoning of flowers and how they grow in different areas. They also dug out an entire area where a grill could be placed and placed cement squares so it would be flat.
Another project she took on was with her family putting up a bed swing her mom bought her dad for Father's Day.
Her deck had been recently refinished, so it was difficult to hang a nearly 200 pound bed swing from the bottom of their deck. To combat this issue, they sketched out a plan based on where the deck could bear the weight of the swing.
She learned new skills that will help her in the future.
"I learned a lot about tools and about outdoor handyman work," Pope said. "I think it's cool I got to do something I wouldn't normally do if it wasn't for quarantine."