Zoom [OUT]: An Experiment in Production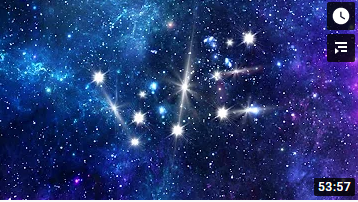 GC's Theatre and Dance Department produced a virtual film titled WE as a part of Zoom [OUT]: An Experiment in Production by Iona Sun Holder. The film released Oct. 3 for the general public via YouTube. The department's season turned entirely virtual, dubbed Giving Voice: A Virtual Season.
"We had the whole season planned," said Karen Berman, Theatre Chair and Artistic Director of Theatre Programs. "And as of the beginning of July, we had a whole season brochure. And everything was going along. And suddenly COVID just crushed us."
For previously planned commercial plays, copyright owners refused to grant virtual rights to GC. With two weeks left in July, the department had no season. Berman called her faculty together via Zoom to figure out what to do. The department was forced to get creative.
"Karen said, 'Hey, can you write something?' And I was like, 'Sure,'" said Sun Holder, theatre professor and writer/director of WE. "And I just thought, I think I can do this, you know, with the forethought that we're gonna have to do something completely new that we've never done before."
Sun Holder set about to write a play only weeks before first auditions commenced. After interviewing theatre majors and putting a focus group together through Zoom, the script was completed in just a number of days. Sun Holder chose 11 stories and wrote monologues for each character, ranging five to 25 minutes in length. Those auditioning were allowed to submit a video or audition in-person in a socially distanced setting. Students' auditions were filmed to see how they performed on-camera.
"The requirement for the audition was to memorize and perform a 60 second monologue. I worked on rehearsing that monologue for three months before the audition in late August," said Claire Hemenway, senior theatre major who played Piper in the production. "This was my first time auditioning for something that would be filmed. It was weird at first but I got used to it pretty quickly, and it was like the camera wasn't even there. The audition process was different than anything I have been used to, but this push out of my comfort zone was refreshing."
Sun Holder allowed students auditioning to submit a callback video to tell a story that was important to them. Students were given the opportunity to be creative and film themselves in their own element. Students submitted an array of recordings, some filming in the back seat of their car or while riding their skateboard.
"It was neat, because they all have very different perspectives, because I said, you know, 'Set up the camera however you want, just be comfortable and relax,'" Sun Holder said. The film itself is a response to our current reality. 53 minutes in length, each character monologues about feelings of isolation, insecurity and frustration with the world around them. "I hear people all the time talking about how they feel really alone and isolated," said Sun Holder. "And so I wondered if we could translate that to film, using the methods that we use with storytelling, and theatre, to still talk on people's intellects and heartstrings to say, 'Hey, you know, at the end of the day, we're all the same.'"
In order to adhere to social distancing, the actors were filmed individually opposite Sun Holder. The technicality of editing and shooting was unknown to Sun Holder and a majority of
the theatre department. But alumni, faculty, department heads and the managers of Russell auditorium came together to make the film happen. Mass communication alumna Mallory Sage was essential in the filmmaking process. The drive to produce film was palpable despite frequently having to reshoot footage.
"It really was sort of amazing that it just came out so beautifully," said Berman. "We had no money. The students brought costumes from home. I mean, everything was on a shoestring budget. And we were lucky enough to get the dean, the provost and the president purchase, for us and also for the music department, film equipment."
Unbeknownst to the actors and those assisting in production, Sun Holder planned to combine the individual monologues together, creating a culmination of responses and shared sentences between characters. Her strategy meant to convey the film's theme even more: unity. Hinting at her process, Sun Holder frequently reminded the actors that they were all a part of a bigger story. Sun Holder also based the film on her personal struggles.
"I have synesthesia, which is a neurological condition where I see sound," said Sun Holder. "The vocal quality of each of the actors is completely different. And so their voices actually look very different to me. And so part of what I was constructing was trying to help people understand what I was seeing, and kind of the differences. Which is why as I put their stories together. I took different takes, and some of the sentences might be five different clips sewn together to save one sentence. But I hid it with the way that we zoomed in and used tricks on the camera."
The film premiered Saturday, Oct. 3 outside of Central State under the stars on a 40 foot screen. While socially distanced, families, alumni, actors and others involved were invited to watch the film together. The actors finally reacted to what "being a part of a bigger story meant," conveyed by Sun Holder's strategic editing.
"When the actors watched it, they were going crazy. They had no idea what was going to happen," Berman said.
Hemenway, who played Piper in the film, resonated with her character's struggles as they are similar to her own. Piper struggles with belonging, who she is and what she wants; it was important to Hemenway to give Piper a voice. Hemenway's involvement in the film taught her patience, perseverance, and dedication in order to create something beautiful.
"We are all here. Together. No one is alone," said Hemenway when asked what students should take away from the film. "Even in times of quarantine or any kind of isolation, we are all human and feeling emotions whether they're the same type of things or not. Each individual person works with other individuals to become a part of something bigger."
The film is available to the general public via gcgivingvoice.com. Although the film is free, donations for GC's Department of Theatre and Dance are encouraged and accepted at alumni.gcsu.edu/theatre.