Honors College Receives Million Dollar Donation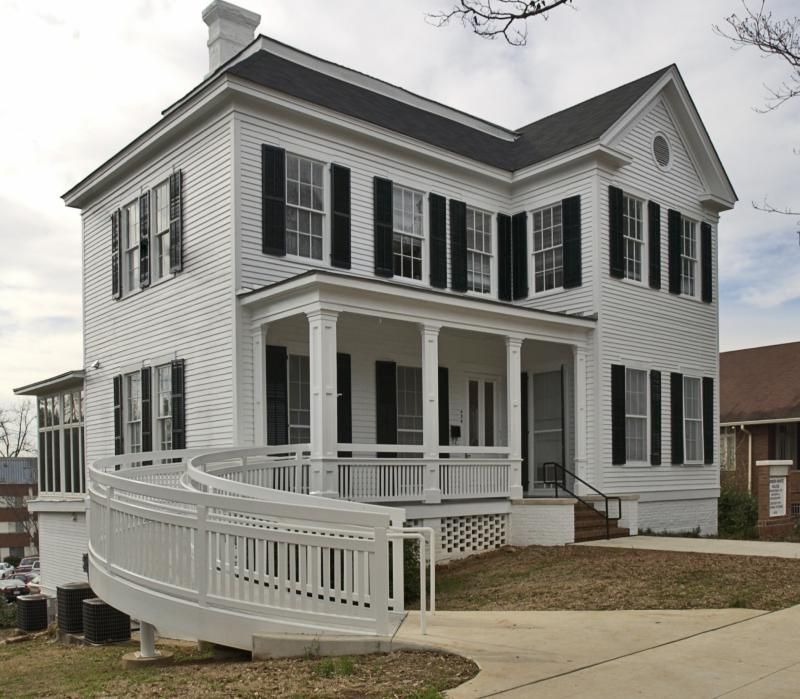 Bailey Ballard
GC Honor's College received a million dollar donation from former GC science professor, Kenneth Saladin.
The honors college received its largest work space in the Humber-White House, on 424 W. Hancock Street, during this past summer. The new space has study areas for students, seminar rooms, a kitchen, conference rooms, the honor faculty offices and is still under development.
"The Honors Program and now, the Honors College, is the crown jewel of Georgia College," Saladin said, according to the GC Front Page. "It epitomizes what it means to teach students how to think—not what to think but how to think analytically, collaboratively and across disciplines."
The donator, Kenneth Saladin began teaching at Georgia College in 1977 and taught at the university for 40 years.
Saladin was one of seven faculty in the Department of Biology. He taught a broad range of classes from human anatomy to animal behavior.
Saladin was also involved with the Georgia College Honors Program. He served on the Honors Faculty Council for 20 years and taught Honors courses and colloquia.
"I'm really excited about the Saladin Scholars Program, which is going to help more of our students be able to have more affordable transformative opportunities, like study abroad," said Anna Whiteside, assistant director of the GC Honors College.
The Saladin Scholars Program will offer transformative experience grants. They will be specifically given to students through a competitive process and are there to assist in making many of the transformative experiences, like study abroad, more affordable.
"Dr. Saladin's gift will allow us to support all sorts of wonderful things in the long term," said Brian Newsom, dean of Honors College "All sorts of resources for our new home in the Humber-White House, new curricular and co-curricular offerings, and scholarship support for transformative experiences including undergraduate student research, internships, community based learning, and study abroad."
Dean Newsome is working on curricular and co-curricular components for honors classes.
Team building exercises are under creation in collaboration with the Outdoor Center in which all of the incoming students will participate towards the beginning of the fall semester.
Newsome is collaborating with colleague Erin Weston in the First Year Experience Program and colleagues Michelle Johnson and Nikki Simposon in Academic Advising to group honors students arriving in fall 2021 into both GC Reads and First Year Academic Seminar (unless students are in a major that has a major-specific seminar).
"Part of our goals this year is to give more opportunities for the students but also welcome diversity," Newsome said. "I have been collaborating with colleagues in the admissions office, with the honors selection committee and with the honors faculty council to develop a more transparent, holistic admissions pathway to facilitate diverse recruiting."
Students may become involved in the honors college through direct application on their website. The college is not limited to incoming freshmen.
According to Newsome, the honors college has received a higher profile within GC. Overall, this has elevated the level of competition for GC applicants.
"This donation helps us to be able to attract some of the most talented students from across the country, who might have chosen to go to other universities, because it will give us more resources," Whiteside said. "By having really talented, motivated students it doesn't just help individual students or the honors college but GC as a whole. The university community is only as strong as its students."