First Taste: Jalisco Mexican Grill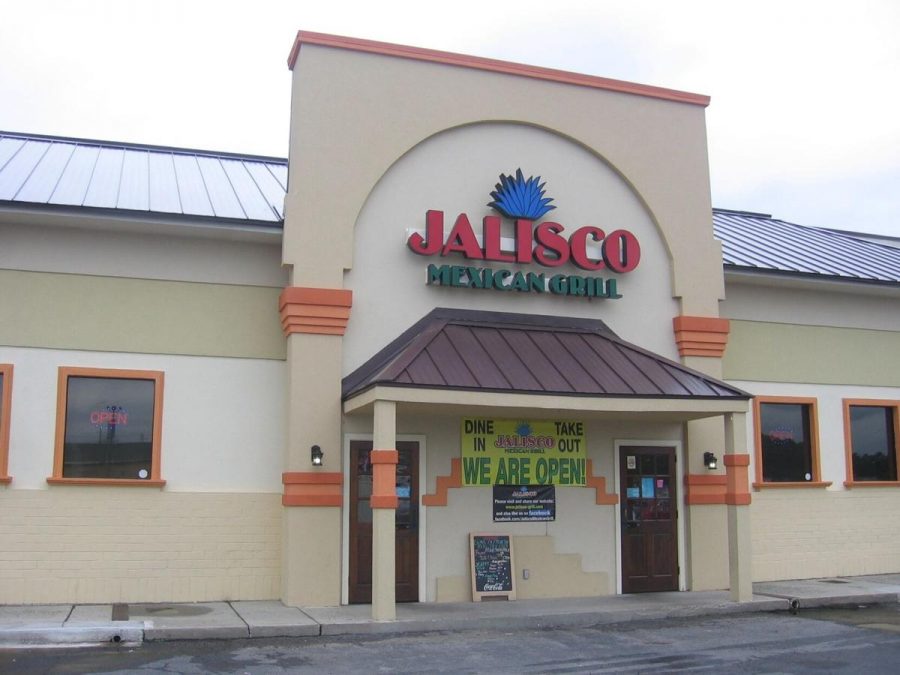 Merritt Dismuke,
Jalisco Mexican Grill opened its doors early June at the Milledgeville Mall. Owner Raquel Torres opened the original Jalisco in Greensboro and was convinced by customers to open a second location in Milledgeville. Jalisco offers authentic Mexican cuisine with an array of traditional dishes and specialties.
According to CHD Expert, consumers spend more than $39 Billion at Mexican restaurants each year. Mexican food is the 3rd most popular menu type in the USA, representing 8% of the total national restaurant landscape. Approximately 74% of the nation's Mexican restaurants are independent, including Jalisco.
"If you are looking for Tex-mex and over sauced food where you leave with a tummy ache – this is not for you," wrote Google reviewer Leesha Mallant. "If you have a love affair with authentic Mexican food – then this is your place."
Senior business management major Paige Munro visited Jalisco as a first tastee. A lover of all things Mexican food, she was excited to see how Jalisco compared to similar restaurants around Milledgeville.
"The atmosphere is very what you would expect coming into a Mexican restaurant," said Munro when describing Jalisco. "But it looks very clean and everybody's very nice!" Munro's server, Savannah Worthy, is a devoted Jalisco worker. She cherishes her coworkers, boss and notable tips even on "slow nights."
"Coming to work, it's not one of those things where I'm like, 'Ugh, I gotta work,'" said Worthy. "But I get here and I'm immediately like, 'Okay, today's gonna be a good day.' I make very good money."
Munro ordered the same meal she gets at every Mexican restaurant: an enchilada, a side of refried beans and rice (alongside a skinny margarita). Jalisco's menu includes an abundance of diverse drink and entree options. Fajitas, chimichangas, tacos and quesadillas are crowd favorites. But Jalisco prides itself on its signature Jalisco Rice and chicken soup. Munro commended Jalisco's salsa, commenting on the richness of flavors enhanced by cilantro and spiciness.
"I always recommend anything we have on the menu," said Worthy. "I don't think I've ever tried something and didn't like it."
Weekly specials include Margarita Mondays, Taco Tuesdays, Burrito Wednesdays, Chicken Soup Thursdays and Chicken Fajita Fridays. Daily happy hours are from 3 pm to 6 pm. Student specials are also available every day with a valid college ID.
"The food smells really good," said Munro when her food arrived. "Steak is a really big plus for an enchilada. Which is nice because a lot of places only do ground beef, which I don't like."
Munro said the meal "looked like her classic favorite." She highlighted its presentation and "lots of flavor." The rice was filled with seasoning, but not overbearing. The "sprinkle of cheese" on top of her refried beans was a detail Munro always appreciates.
The only complaint Munro had is that they wouldn't add cheese dip directly on top of her burrito without an additional charge. But other than that, her steak was "very well cooked." "I've definitely had similar things because every Mexican restaurant has similar things around here," said Munro. "But I would say the steak in the enchilada is really, really good. I would definitely go here again."
Jalisco is available for both dine-in and curbside pick up. Hand sanitizer is available for customers and staff members wear masks at all times. Their hours of operation are Monday through Wednesday, 11 am to 9 pm, and Thursday through Saturday, 11 am to 10 pm.